Dance of the Ancient Healers: How modern-day Dance Therapy practices have evolved from the wisdom of the past
The 26th ADTA International Panel has invited DMT's from the global community to describe and demonstrate the healing dances that have been part of their countries spiritual, cultural, and historical expression.  Panelists will present a verbal description along with a video incorporating music, rhythm, dance, and movement which represents the ways in which the ancient dance of their cultural ancestors have influenced their practice as Dance /Movement Therapists.
This Panel will be a pre-recorded videotaped presentation.
Learning Objectives
Participants will learn about healing dances from the global community that are part of each country's spiritual, cultural, and historical expression

 Participants will learn through verbal descriptions and video the ways in which the ancient dance of each presenters' cultural ancestors have influenced their practice as Dance/ Movement Therapists

 Participants will be able to compare and contrast information about the influence of healing dances on modern-day clinical DMT practice from the following global resources: Israel, Estonia, Turkey, Egypt, Taiwan, United States, Native American, and New Zealand
Continuing Education: 1.5 ADTA CEs
Presenters 
Associate Chair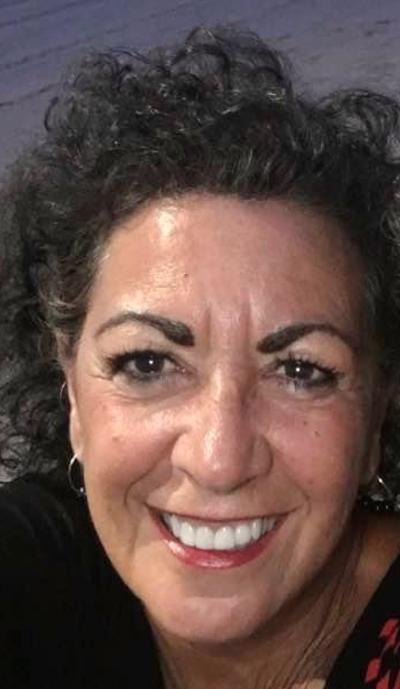 Patricia P. Capello, MA, BC-DMT, LCAT, Patricia Capello was a Senior Dance/Movement Therapist and Acting Team Leader at Maimonides Medical Center's Department of Psychiatry in Brooklyn, NY for 35 years. She has been a member of the adjunct faculty at New York University and is on the core faculty of the Alternate Route Programs in DMT at the Harkness Dance Center in New York and at National Centre for Dance Therapy at Les Grands Ballet in Montreal, Canada. Ms. Capello served over 16 years on the Board of Directors of the ADTA, trains and supervises students both in the US and abroad, and maintains a private practice specializing in developmentally delayed adults.  A frequent contributor to the American Journal of Dance Therapy, her writing is featured in the book The Art and Science of Dance/Movement Therapy: Life is Dance (Routledge; 2009).
Panel Chair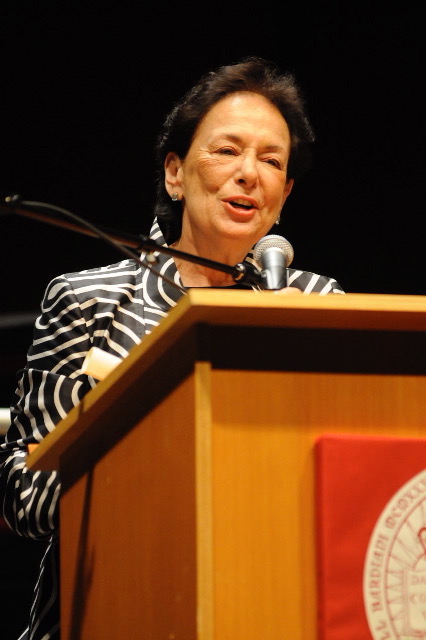 Dr. Miriam Roskin Berger, BC-DMT, LCAT, Miriam Roskin Berger performed with the Jean Erdman Theatre of Dance in the 1960s. She has always focused on dance therapy both through the lens of art and the lens of science and has been involved with the development of the dance therapy profession since its beginnings.
Past President and charter member of the ADTA, Dr. Berger has taught at New York University since 1975, where she was the Director of the Dance Education Program from 1993-2002. She is now Director of the Dance Therapy Program at the Harkness Dance Center of the 92nd Street Y, and of the Alternate Route Program at Les Grands Ballets Canadien de Montreal. 1970 to 1990 Director of the Creative Arts Therapies Dept. at Bronx Psychiatric Center. Past Chair of the National Coalition of Creative Arts Therapies and former co-editor of the American Journal of Dance Therapy and editorial board member of the Journal of Dance Education.
Dr. Berger has created dance therapy training programs in the Czech Republic, the Netherlands, and Sweden, and has taught dance therapy and the Movement Psychodiagnostic Inventory in France, Germany, Greece, Israel, Korea, Norway, Poland, Russia, Slovenia, Spain and Taiwan. Chair of the ADTA International Panel, which she started in 1995.
Dr. Berger received the ADTA Lifetime Achievement Award in 2007; was inducted into Dance Library of Israel Hall of Fame 2005; received the Marian Chace Award for fostering the international growth of dance therapy 2002; and was the recipient of the Charles Kellogg Award in Arts and Letters from Bard College 2009. In 2021 she received an honorary doctorate degree from Bard College.
Israel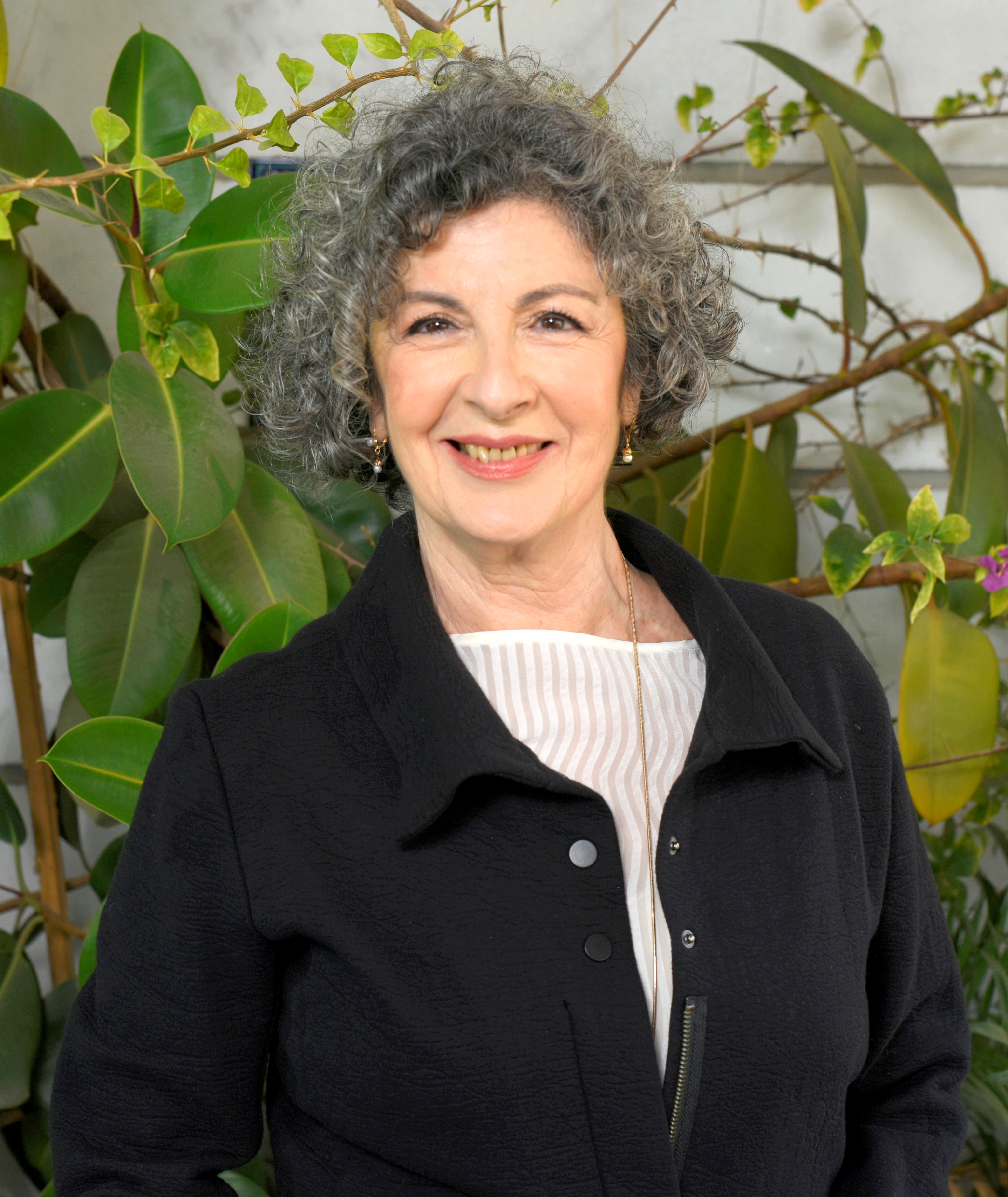 Hilda Wengrower, PhD, DMT, teaches and lectures in Israel and internationally and maintains a private practice that includes supervision. Hilda has published papers and chapters in several languages on subjects related to arts therapies in educational settings, Dance Movement Therapy (DMT) with children with behavioral disorders, migration, arts-based research and DMT, and DMT and psychiatry. She is the Head of the DMT section at the Israeli Association for Arts Therapies and is a delegate to several international associations. She co-edited with Sharon Chaiklin the books Dance and Creativity within dance movement therapy, an international perspective and The Art and Science of Dance/Movement Therapy: Life is Dance.
Estonia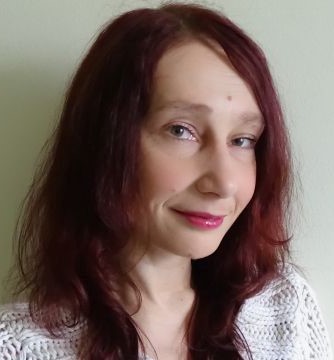 Terje Kaldur, MSc, is a dance movement therapy lecturer and specialization coordinator at Tallinn University, certified dance movement therapist, school psychologist and supervisor. She has working experience in educational, rehabilitation and clinical setting, including children`s oncology. Terje has been contributing to the professional development of CATs and DMT field as a board member of the Estonian Society of Creative Arts Therapies (ESCAT) and currently is a board member of the DMT department of the ESCAT, Estonian deputy and research working group member at the European Association Dance Movement Therapy.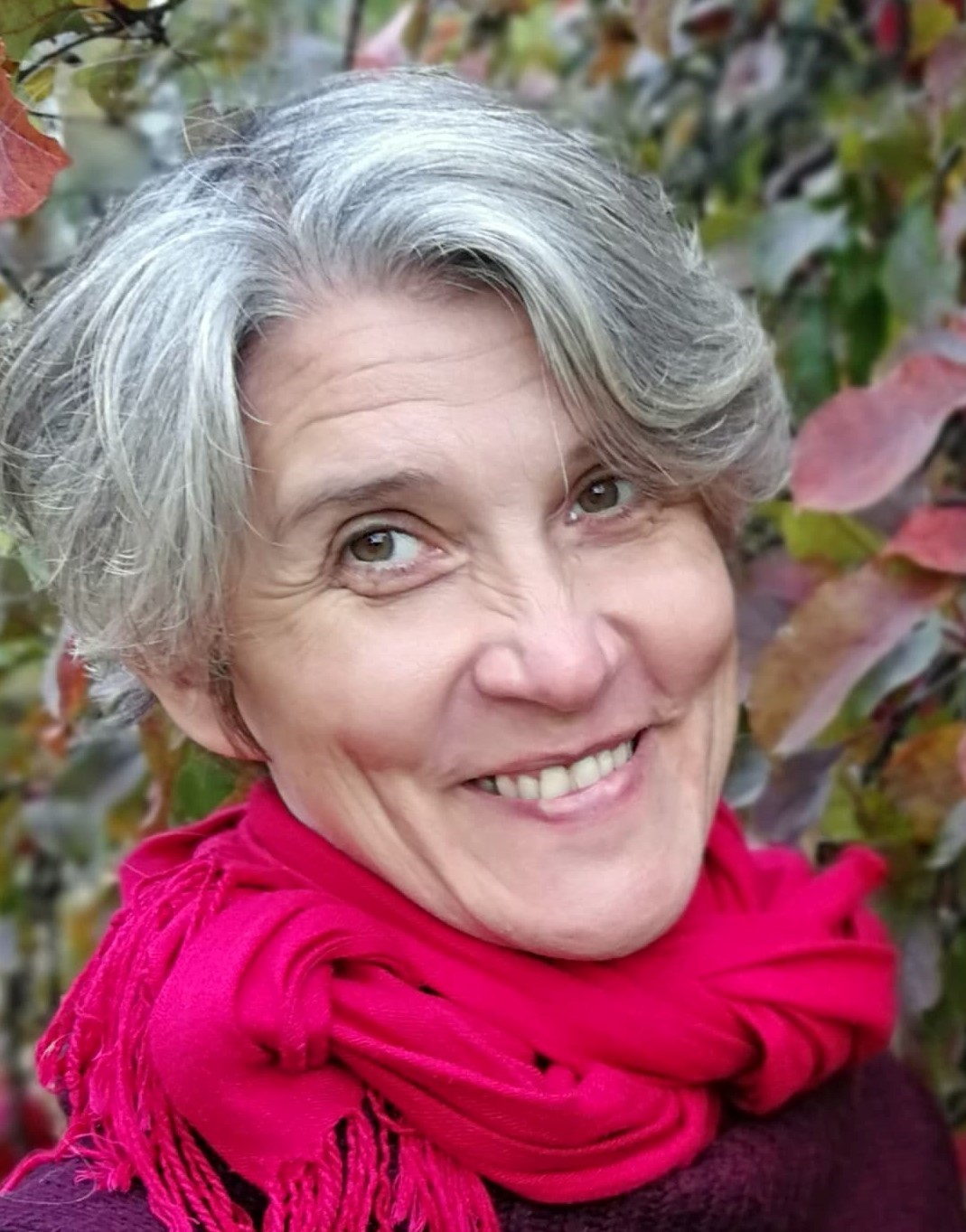 Mari Mägi, MSc, is a dance and movement therapist, guest lecturer of Dance and Movement Therapy at Tallinn University, Somatic Movement Educator, Body-Mind Centering® Practitioner and Teacher, freelance dance artist. She is a board member of the DMT department of the Estonian Society of Creative Arts Therapies (ESCAT) and research working group member at the European Association Dance Movement Therapy.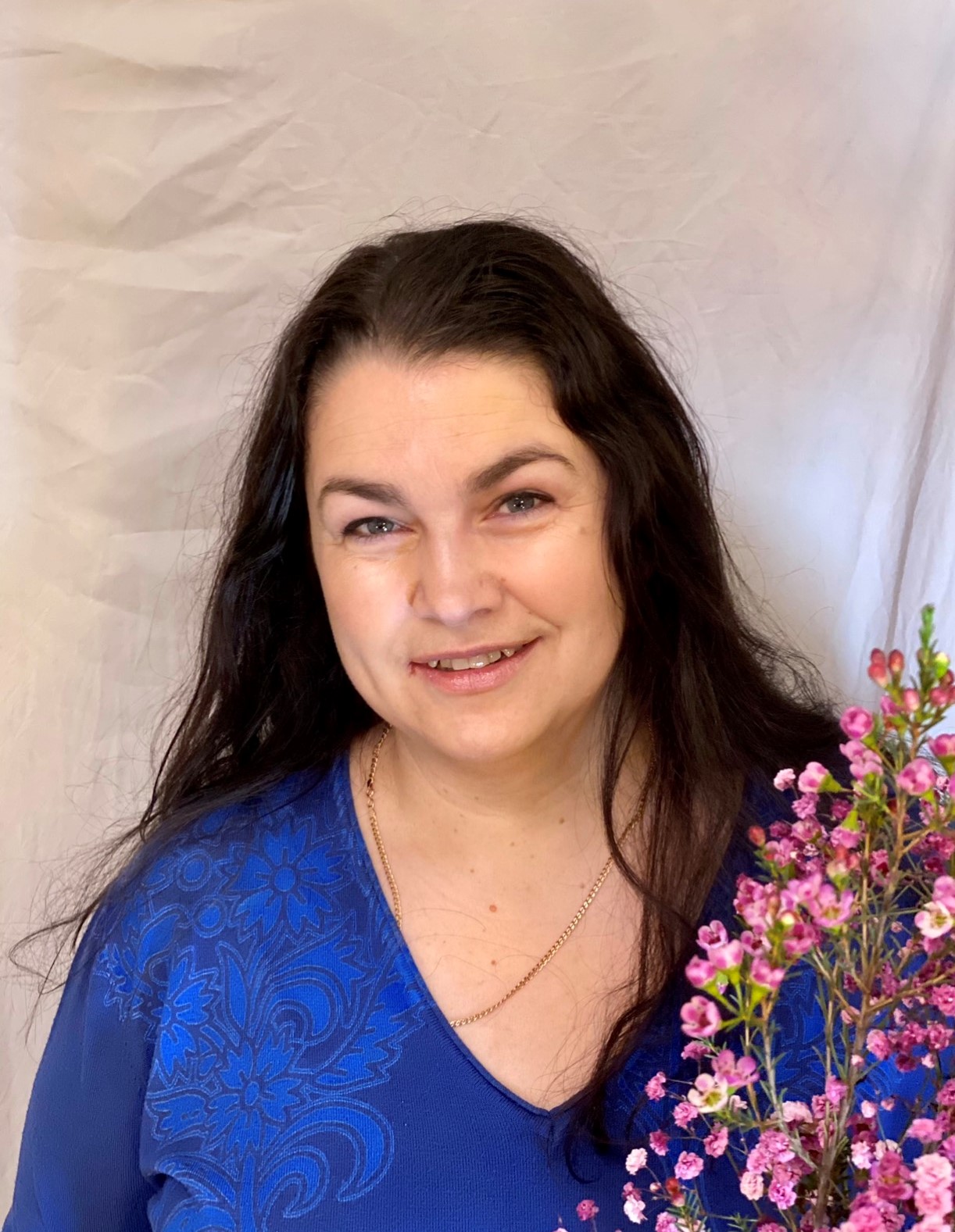 Kaire Bachmann, MSc, is a dance movement therapist, supervisor, certified adult educator and communication skills coach and dance movement therapy guest lecturer at Tallinn University. She has working experience in educational and rehabilitation setting, working mainly with children and young people with mental disorders. Kaire is a board member of the Estonian Society of Creative Arts Therapies (ESCAT) and a board member of the DMT department of the ESCAT.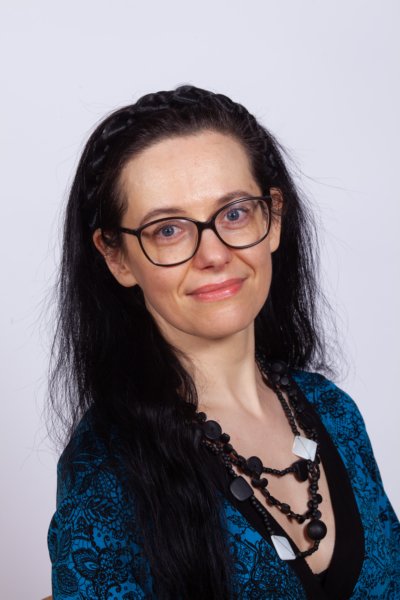 Ulrike Morel is a dance movement therapy master`s student at Tallinn University. She holds a Bachelor's degree in psychology and applied higher education in art of dance. She has been dancing folk dance around 12 years and has performed in many Estonian traditional Dance Celebrations. Currently she works as a dance teacher in Rahumäe Basic School (mostly teaching creative dance and folk dance, integrating DMT methods and techniques to her teaching). Her hobbies are all different dance styles all over the world.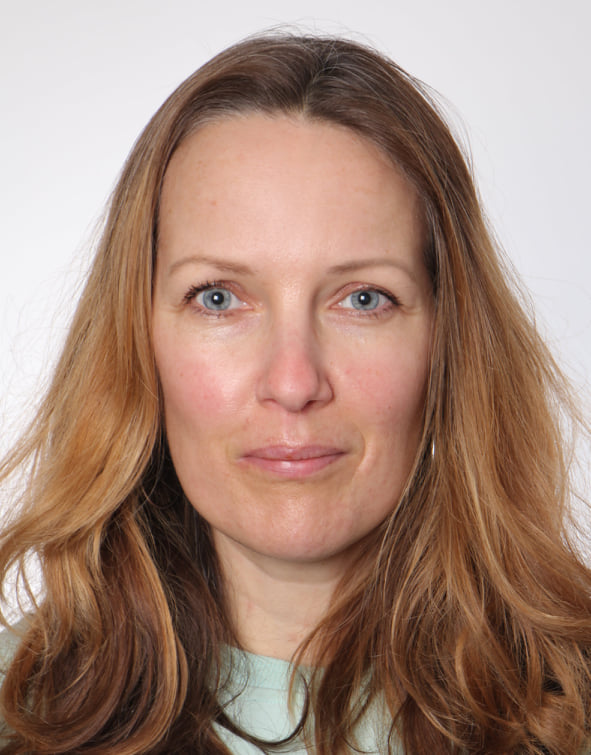 Nele Maipuu holds a Bachelor's degree in Ethnlogy and after years in filmmaking and editing, She has been fascinated by different forms of cure and healing for some time. Collaborative projects in the UK, Germany and Italy brought dance films into her attention. Discovering how to get the unique and powerful message of healing through movement across is now her passion. 
Turkey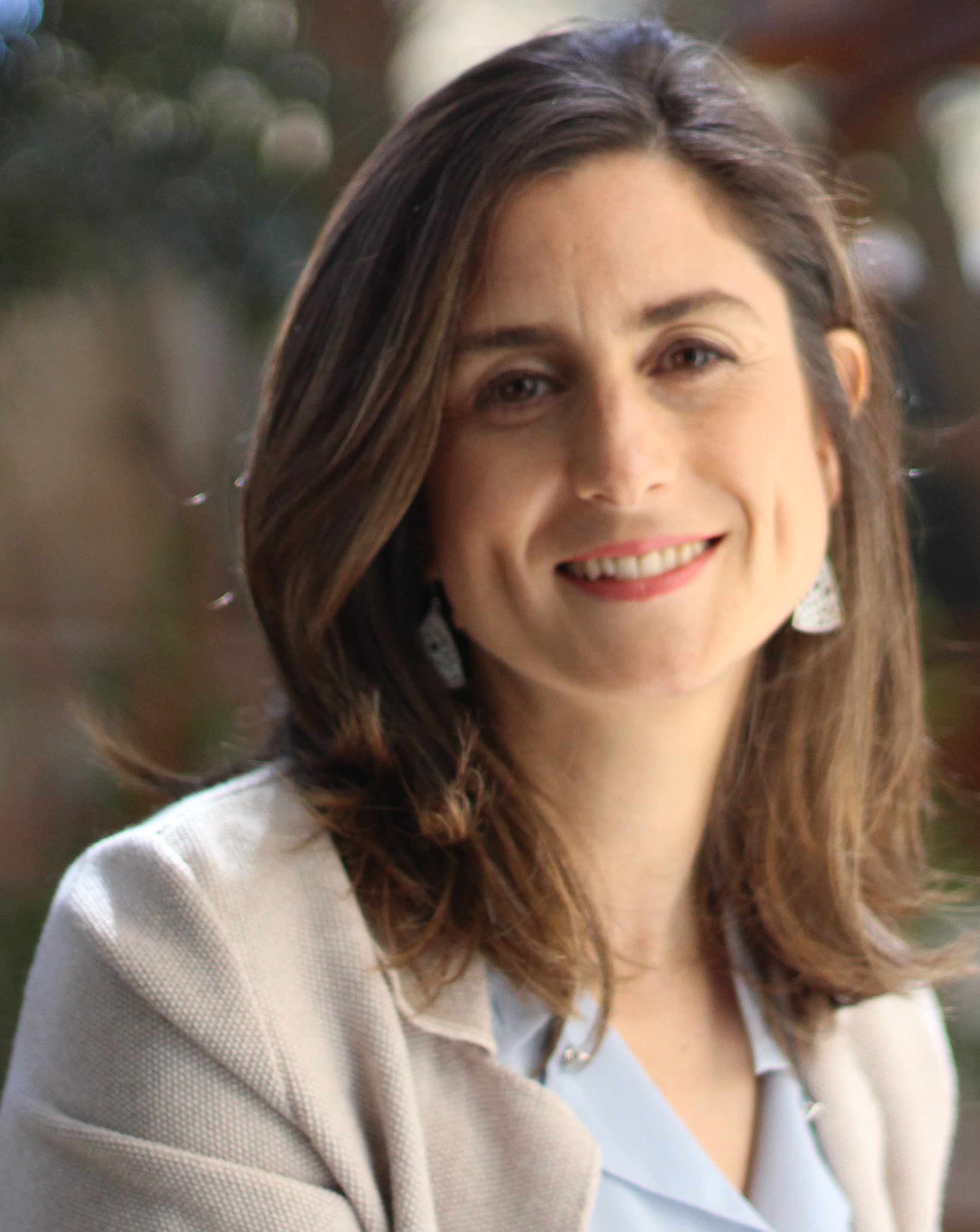 Zeynep Çatay, PhD, is a Dance/Movement Therapist and Clinical Psychologist from Istanbul, Turkey who is currently based in New York City. After completing the Expressive Therapies program at Lesley University, she received her PhD in clinical psychology from Long Island University. She was a faculty member at the Psychology Department of Istanbul Bilgi University between 2005 and 2019, where she also founded the Certificate Program in Creative Movement and Dance/Movement Therapy in collaboration with Marcia Plevin. She served as the co-chair of the Arts Psychotherapy Association in Turkey. She is currently a part-time faculty at the New School for Social Research PhD. Program in clinical psychology and in private practice working with adults and children.
Egypt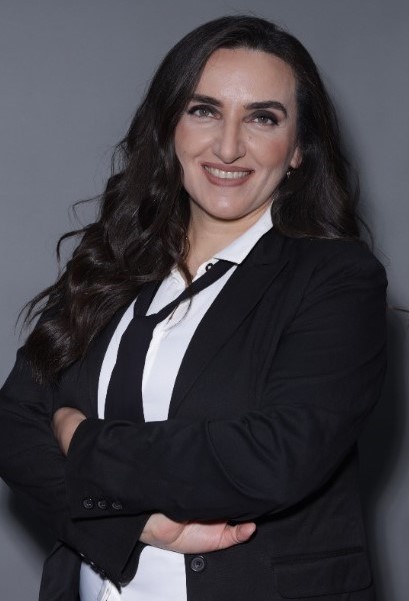 Radwa Said Abdelazim Elfeqi, M.sc, MD, AFAA, ACE Nis a Psychiatry Consultant and Creative Arts Therapist at Cairo University Hospital Founder and Chair of Psychosomatic and Creative Arts Therapies Unit at Dar Al Salam Cancer Hospital; WPA Section on Human Sexuality
and Psychiatry Co-Chair. Last courses in CAGS and PhD on expressive arts therapies at Lesley University (2013-2015) Last publication 2019 with Dr. Iris Brauninger. 
Taiwan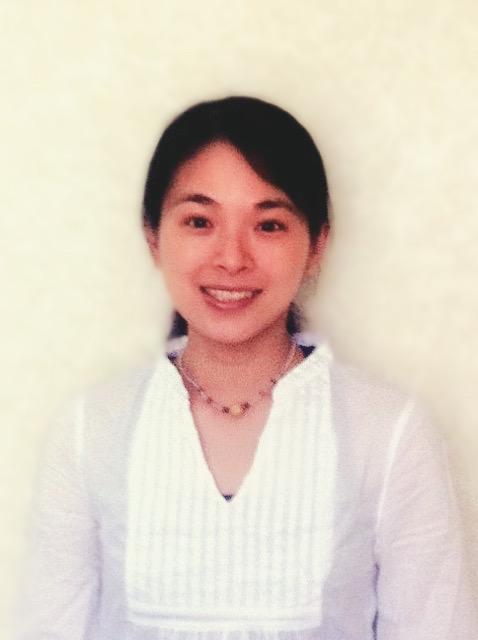 GRACE HO, Ph.D., CMA, born in Taiwan, received a PhD in psychology from the Graduate Center, City University of New York. Her research specialty includes applying cultural historical activity theory to understanding processes of development and learning, movement and embodiment, children's play, narrative and creativity. She is a Certified Movement Analyst from New York Laban Institute, and she has been under the Dance/Movement Therapy training with Dr. Miriam Berger and Patricia Capello since 2004. Grace has been danced with Martita Goshen's Earthworks since 2007, and is also a registered yoga teacher, therapeutic bodywork and Reiki practitioner. She has been offered yoga/movement, workshops, and private healing sessions at various community settings.
United States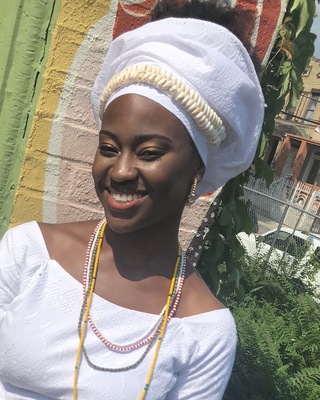 Kayla 'Oosaseun' Jewette, BC-DMT, LCAT, is a Diasporic African Spiritual Traditionalist who utilizes the embodied knowledge of my Ancestors and nature forces as part of my Dance/Movement Therapy approach. Her goal is to continue healing people of color through promoting the importance of culture, cultivating community, and amplifying our creativity.
Native American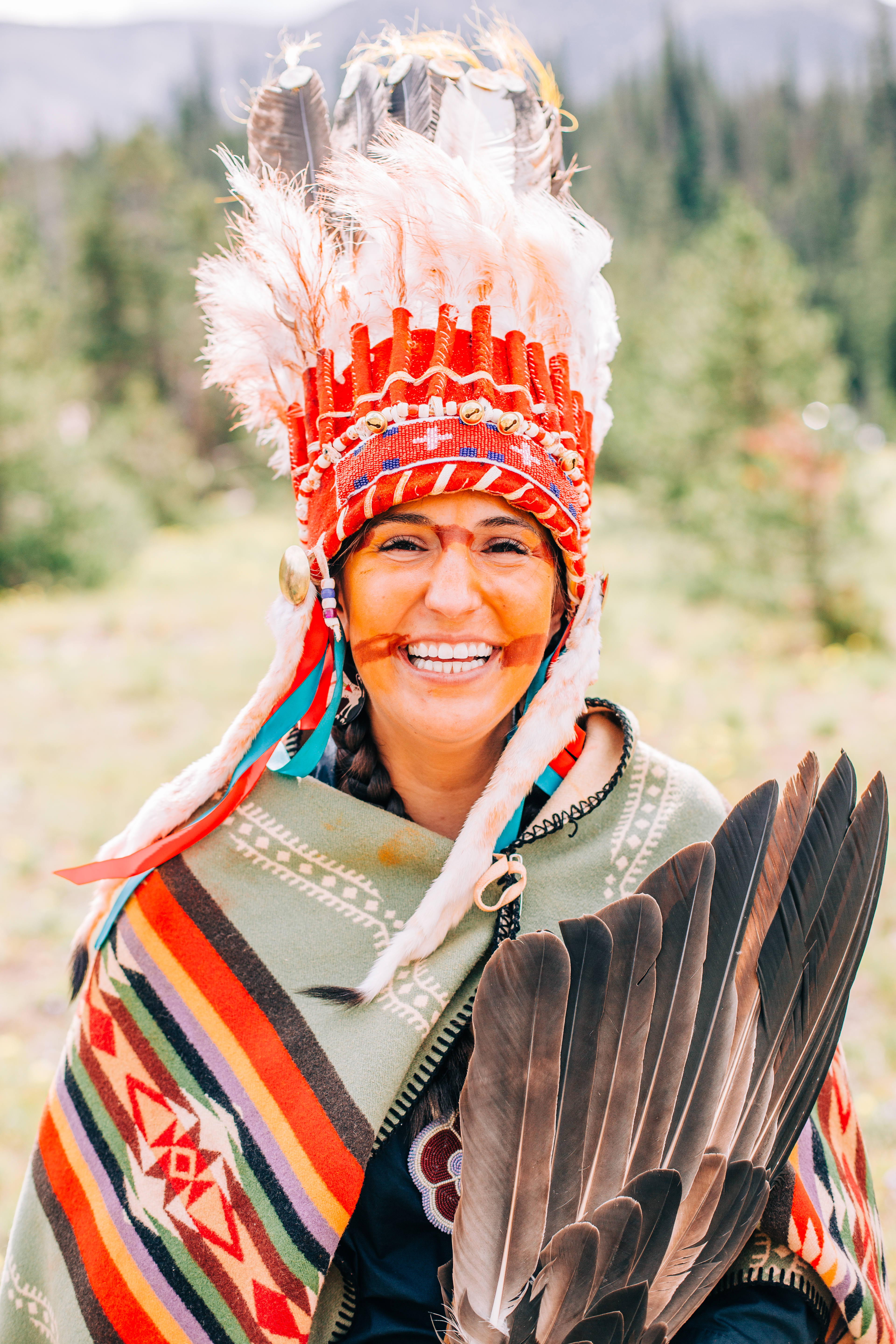 Selena Coburn BC-DMT, LMHC, LCPC, is a mental health and dance/movement therapist in Great Falls, Montana and an adjunct professor at Lesley University. She is a descendent of Blackfeet, Klamath, and Pitt River tribes. She earned her BFA in Dance from SUNY Purchase College in Purchase, NY. Selena's dance/movement therapy training includes the 92nd Street Y in Manhattan, NY, and Lesley University in Cambridge, Massachusetts. As a registered dance/movement therapist, she believes in the importance of decolonizing dance as therapy, and culturally inclusive processing as the primary therapeutic principle. Selena has worked with adolescents in the residential treatment center setting and experienced the power of incorporating cultural healing elements in helping adolescents navigate social, emotional, physical, and relational developmental changes. Coburn has presented on Blackfeet cultural dances, Native American perspectives, and participated in panel discussions locally, regionally, and nationally. Selena founded the Native American Affinity Group as part of the Multicultural Diversity Committee of the ADTA and received the Leader of Tomorrow Award in 2020.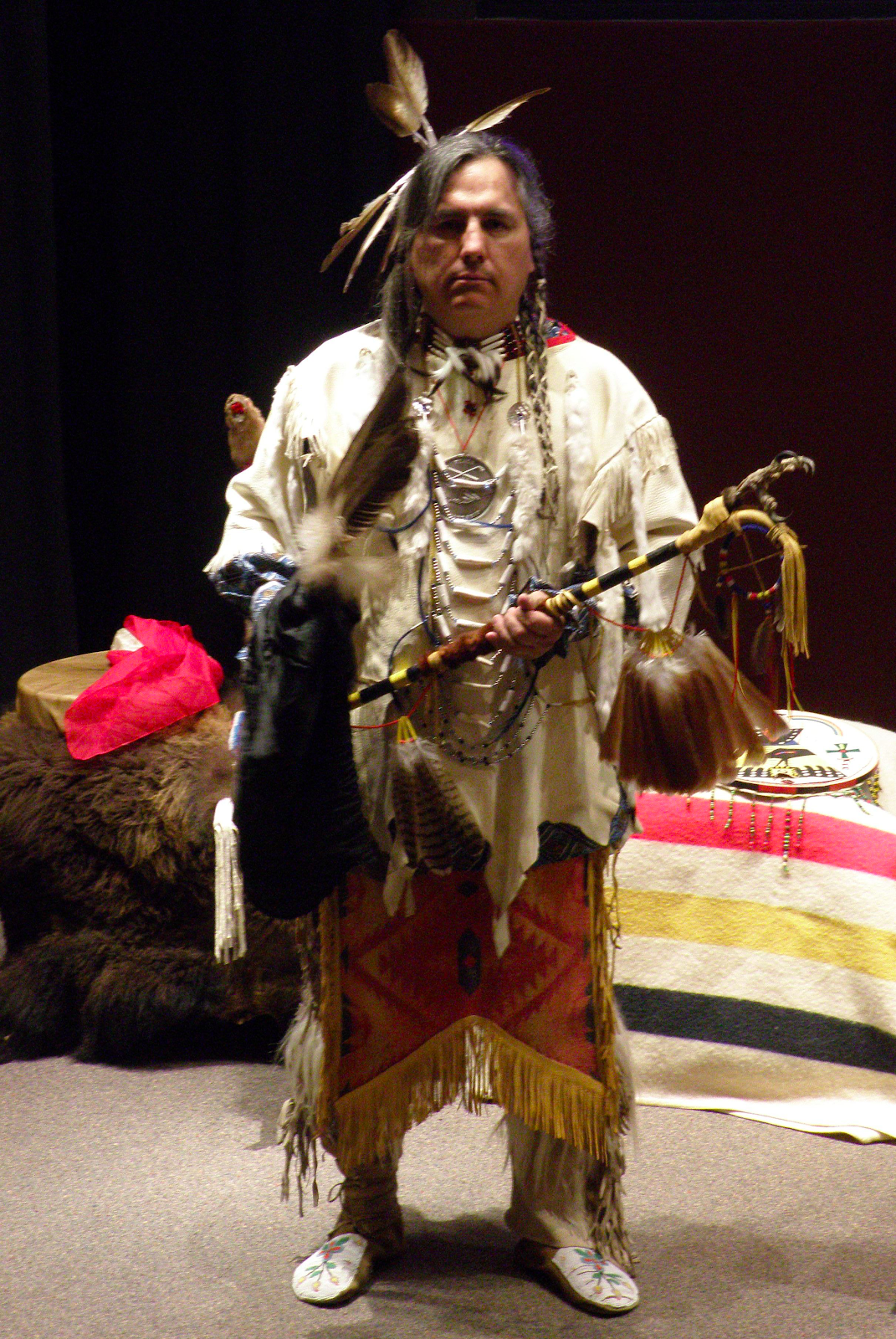 Dugan Coburn, BS, is a member of the Blackfeet Nation (Amskapi Pikuni) of Northern Montana, USA, with roots also in the Klamath and Pitt River tribes of Oregon.  He grew up in Klamath, Oregon, Browning, MT and Salem, Oregon.  He is a Blackfeet Medicine Pipe carrier and received a headdress in a transfer ceremony in 2017.  His Indian name is Healing Person, Saaam Matapi.
Dugan is currently the Director of Indian Education for the Great Falls Public School system in Great Falls, MT which serves 10,011 students of which 1, 556 are urban Native Americans from 49 tribes from across the United States.  Dugan Coburn previously worked as a Pre-College Advisor for Great Falls College, Montana State University and worked in the TRIO Talent Search Program in the Great Falls school system. Responsibilities of these positions included career exploration, college applications, financial aid and scholarship applications and college visits.  He has a B.S. in Medical Technology from the Oregon Institute of Technology and has a Montana K-12 Teachers License. He has worked as a medical laboratory technician in various locations in Oregon and New York and as laboratory supervisor in Browning, MT.  
New Zealand
Jan McConnell, MAAT, DTAA (prof), ANZACATA, PGDip Health Science, is a Dance Movement Therapist, Arts Therapist and Paediatric Physiotherapist based in Tai Tokerau, New Zealand.
Deon Nathan Ngati Whatua, Ngapuhi, BHSc Occupational Therapy, N.Z.D.F. 3D Anthropometric Analyst, is the director of Ki Ora NZ Wellness platform.
Katie Pureti MMusTher, BMus, ATCL, is a NZ Registered Music Therapist with a background in music education based in Tai Tokerau New Zealand.