The Marian Chace Foundation of the ADTA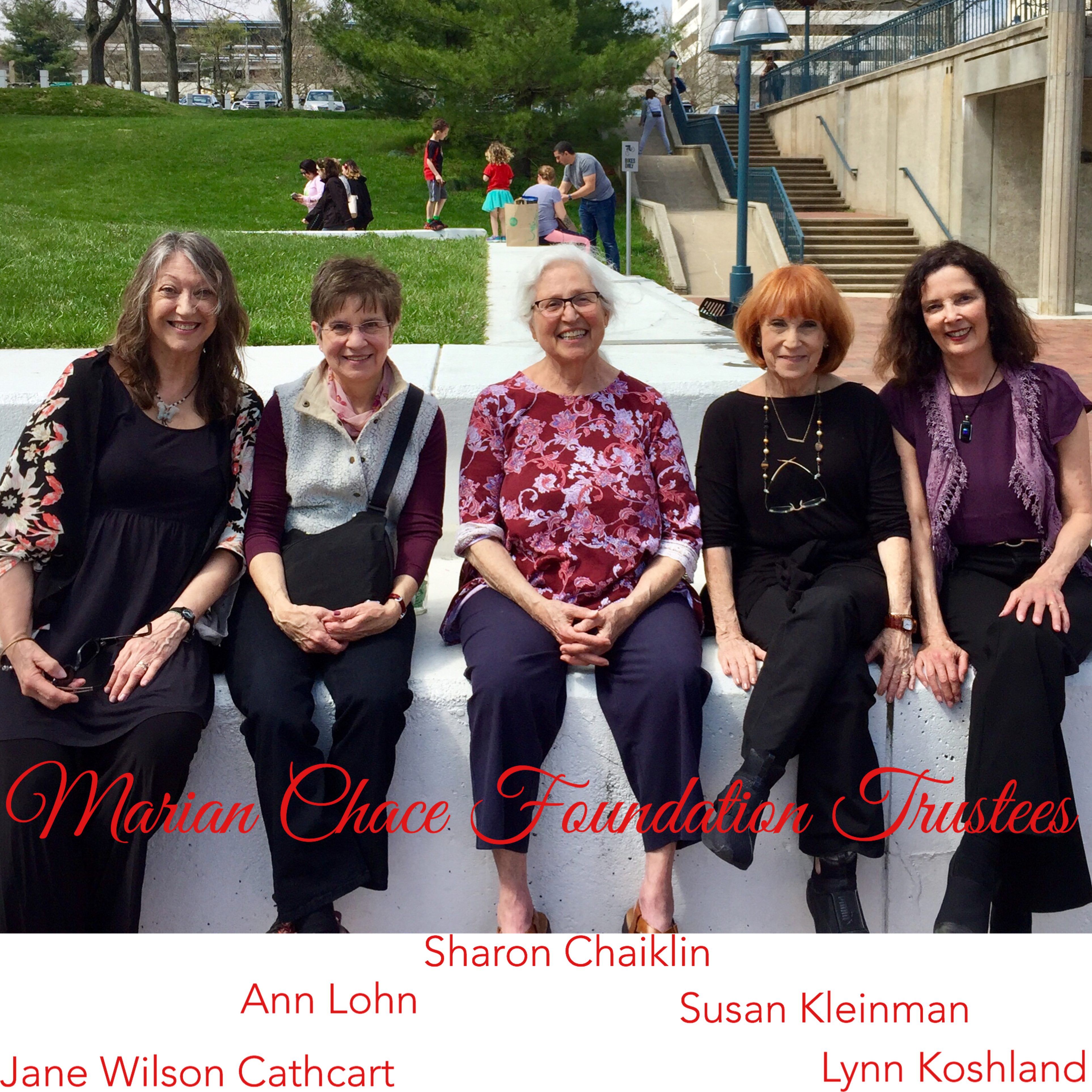 The Marian Chace Foundation of the American Dance Therapy Association is a non-profit organization established for the purposes of furthering educational, scientific, literary and artistic development of dance/movement therapy. It is supported solely by donations and any profits from publications.
The Foundation is a 501(c)(3) non-profit organization. All donations are tax deductible to the extent allowable by law.
Dance/movement therapy is a profession based upon mind body relationships. Concepts of dance and movement are used psycho-therapeutically in the process to further the emotional, cognitive, physical and spiritual integration of clients. Practitioners work with individuals of all ages and within a wide range of emotional and physical problems.
The foundation supports a lecture series sponsoring scholars whose lectures are published in the American Journal of Dance Therapy. Also books, videos and grants to those doing research are all supported. These are intended to aid in increasing the body of knowledge of dance/movement therapy for both the public and those in the profession.
Trustees:
Jane Wilson Cathcart, President
Cold Spring, NY
Lynn Koshland, Secretary
Salt Lake City, UT
Ann Lohn, Treasurer
Prior Lake, MN
Susan Kleinman, Outreach
Hollywood, FL
Sharon Chaiklin, Past President
Columbia, MD
Contact Information:
Marian Chace Foundation of ADTA
230 Washington Avenue Extension Suite 101 Albany, NY 12203-3539
Email:

[email protected]

Phone: (518) 704-3636Fax: (518) 463-8656 
Who Is Marian Chace?
Marian Chace made use of the ancient role of dance as a healing art, and began developing it as a therapeutic modality in the 1940s and 1950s at St. Elizabeth's Hospital in Washington, D.C. To Learn More, Click Here.
Support the Marian Chace Foundation
Marian Chace Foundation (501(c)3-tax deductible)
Donation: Nonprofit Supporting Research, Scholarship and Education
Donations may be made to honor or memorialize someone. Include name, address of anyone to be notified of your donation.
To donate, click here.
The Foundation's Educational Mission
A primary mission of the Foundation is education. The Foundation works to further educate those in the D-M-T profession as well as provide information to the general public and allied professionals.
Grants are awarded to enable further knowledge of the profession through research and other projects. These are then published in the American Journal of Dance Therapy (AJDT).
Additionally, the Foundation offers a Journalism Award. This is chosen from eligible articles by recent graduates and has been published in the AJDT.
An annual Marian Chace Foundation Lecture Series sponsors scholars whose lectures are then published in the AJDT
View past MCF Lecture Series Speakers
These lectures are all available yearly in the American Journal of Dance Therapy. Past issues may be ordered.
The Foundation's Focus on Research
It is the policy of the Marian Chace Foundation to award grants in support of educational, scientific and literary projects that contribute to the body of knowledge of dance/movement therapy and are congruent with the mission of the Foundation. The amount of such grants is determined each year at the discretion of the Trustees based upon available funds and the nature of the project. 
An important focus of MCF is the support of research projects to better understand the process of dance/movement therapy with a variety of populations. Grants have been awarded for a variety of research projects. A sampling of studies include:
Dance/Movement Therapy with Groups of Outpatients with Parkinson's Disease
A Study of the Use of Dance/Movement Therapy in the Psychological Adaptation of Breast Cancer
Development of a Standardized Assessment for Use in Rehabilitation Settings: Functional Assessment of Movement and Perception
Dance/Movement Therapy with Older Adults who have Sustained Neurological Insult (with major funding also coming from the Administration on Aging)
Testing the Effectiveness of a Dance/Movement Therapy Violence Prevention Program with a Multicultural Population
Dance/Movement Therapy with Breast Cancer Survivors (Video)
Useful resources: ADTA Research Committee