What is Advocacy?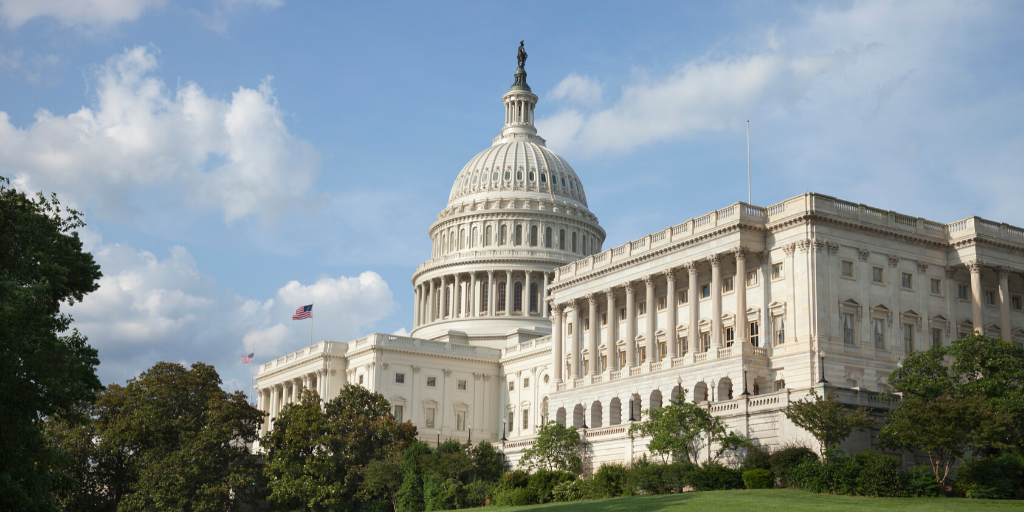 Advocacy, in general, is a grass roots and collaborative effort. It requires the involvement of our members, and it asks us to build connections with other professions in order to be successful. Through member involvement and coalition building, the ADTA has made progress on advocating for laws that include and promote dance/movement therapy and people we serve.
Advocacy includes:
Amplifying the voices of underrepresented communities.

Providing support to communities we serve.

Sharing our powerful stories.

Educating our policy makers, our schools, our communities.
Expanding awareness of Dance/Movement Therapy as an essential therapeutic modality.
Motivating and orchestrating lasting change.
Current ADTA Government Affairs Advocacy Objectives:
The ADTA's Government Affairs Committee is focused on increasing licensure and reimbursement for American dance/movement therapists and the promotion of legislation that supports access to DMT and the well-being of the people we serve.
CURRENT ADTA ADVOCACY INITIATIVES

NJ Drama and Dance/Movement Therapy Task Force has actively and successfully advocated for a successful bill to have a license for DMT's in NJ
ADTA has participated in Americans for the Arts, Arts in Health Care Legislative Planning Committee to create the following briefs
Licensure discussions happening in CT, OH, and VA
Federal Advocacy:

Arts Advocacy Day:
Each spring the ADTA participates in Arts Advocacy Day as a national partner. This annual event in Washington, D.C., hosted by the Americans for the Arts, is the only national event that brings together a broad cross section of America's cultural and civic organizations, along with hundreds of grassroots advocates from across the country. Attendees collaborate to communicate with Members of Congress the importance of strong public policies and public funding for the arts, including arts in healthcare.
Our Partnerships:
• National Coalition of Creative Arts Therapy Association
• Americans for the Arts
• Academic Consortium for Complementary and Alternative Health Care – ACCAHC
• National Alliance of Specialized Instructional Support Personnel – NASISP
• Mental Health Liaison Group – MHLG
• Consortium for Citizens with Disabilities – CCD
Find Your Federal Governmental Officials:
House of Representatives
Senate

State Advocacy:
The Government Affairs Committee of the ADTA is available to help members initiate and persist with advocacy efforts in the sate that increase licensure, reimbursement and access to DMT in their state. The GAC can:
Provide members with advice on collaborations and help to make connections.
Guide members on how to navigate a state legislative system
Offer examples of letters to legislators or testimony to present in front of a political body
Facilitate communication between the ADTA and other national organizations
Support state efforts with letters of support from the ADTA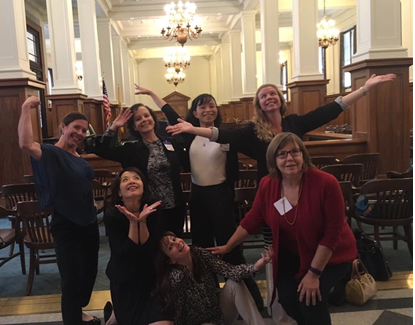 NJ Drama and Dance/Movement Therapy Licensure Task Force
How can you help?
Join ADTA Government Affairs Committee
Serve on a regional chapter board
Participate in Calls of Action
Visit your congressional member
Call your congressional member
Write a letter to your congressional member
Email your congressional member
Encourage your co-workers, creative arts therapists, doctors, social workers, marriage family therapists, family members, friends, and neighbors to call, email, and/or write letters to their congressional members on the behalf of Dance/Movement Therapy
Attend an event where your congressional member is speaking…ask a question regarding Dance/Movement Therapy
Take a workshop focused on Advocacy
Work with organizations to expand awareness and accessibility of Dance/Movement Therapy into the mainstream of healthcare, education, licensure, legislation, and communities
Educate your doctors, psychiatrists, psychologists, social workers, marriage family therapists, nurses on the value and effectiveness of Dance/Movement Therapy for their patients/clients
Share Dance/Movement Therapy research, benefits, and impact with everyone you encounter. (Need materials? Use these clinical information sheets.)