Presentation Description
The social climate that we are experiencing today is calling for our current dance/movement therapy practices to find expansion culturally, and there is a need to understand our place in the therapeutic relationship that is ethical and held to standards that mirror our modern times.  Cultural awareness and a need for understanding, witnessing, and learning from each other is needed now more than ever.
The contents of this conference presentation were influenced by the needs of the ADTA membership, identified via a survey sent in February, 2021.  Of the seven recurrent themes that were identified, members of the Standards and Ethics Committee identified relevant themes and asked members of the cross cultural DMT community to share lived experiences of navigating ethical dilemmas in the areas of touch, social justice, and diversity.  This conversation will be facilitated in a panel discussion composed of representatives from DMT associations around the world.
This conference presentation is being presented with the intention to engage membership over a longer duration of time.
Learning Objectives
Support participants in understanding what constitutes an ethical dilemma from multiple cultural lenses.

Broaden understanding of other cultures and how DMT principles are used within these cultures, understanding ethical concerns around areas of touch, social justice, and diversity.

Offer information with the potential to create space and opportunity to further self-awareness for participants about ethics and their own personal relationships to this concept, as well as ways to navigate ethical dilemmas within their practices.
Continuing Education: 1.5 ADTA, NBCC, NYLCAT CEs
Presenters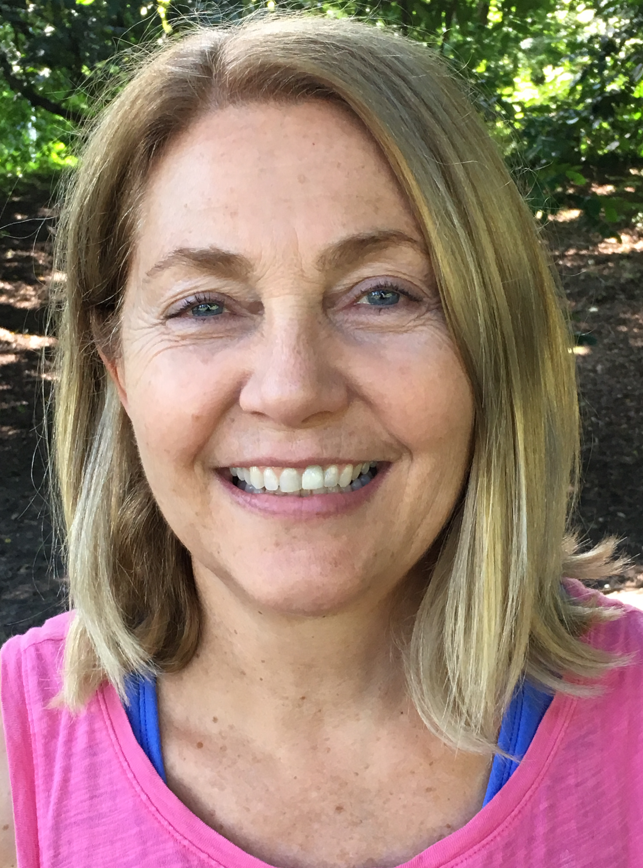 Joan Wittig, MS, BC-DMT, LCAT, is the co-founder and former Director of the Graduate Dance/Movement Therapy Program at Pratt Institute in New York City, and continues to be a full time faculty member there.  She developed and is the Program Director for the first dance/movement therapy training program in China, Inspirees International.  She is the founder and Director of the New York Center for the Study of Authentic Movement.  Joan has contributed to several journals and books, including the first book on creative arts therapy published in Japanese.  She is a subject of a film on dance/movement therapy, "Moving Stories – Portraits of Dance/Movement Therapy".    She is currently serving as Chairperson of the ADTA Standards and Ethics Committee, and is a member of the Executive Committee of the ADTA Board of Directors.  Joan teaches internationally, and has a private practice in New York City.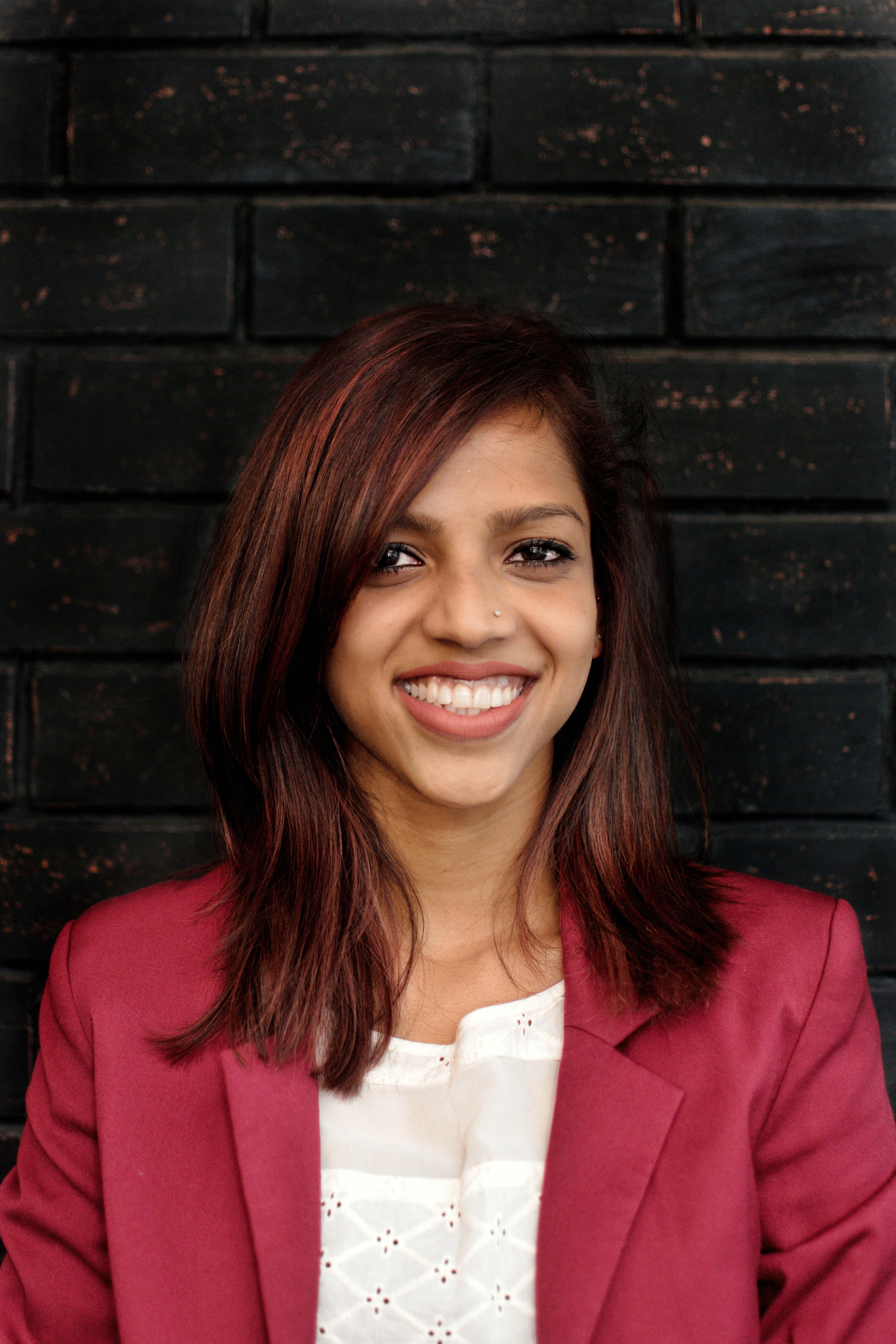 Neha Christopher, MS, LCAT, BC-DMT, is a passionate artist and advocate for The Arts in Wellness. As a dance therapist, Neha has worked in, USA, Dominican Republic (intern) , Nepal and India. She is currently pursuing her PhD in DMT and works as a DMT tutor (Methods 1) at The University of Melbourne. Neha serves as a member of the S&E committee of the ADTA and is a founding board member and of The Indian Association of Dance Movement Therapy.
Neha strongly identifies and resonates with the healing elements of dance. She believes in the importance of de-colonizing mental health by acknowledging the indigenous practices that have focused on wellness through the arts for generations before it gained Eurocentric nomenclature.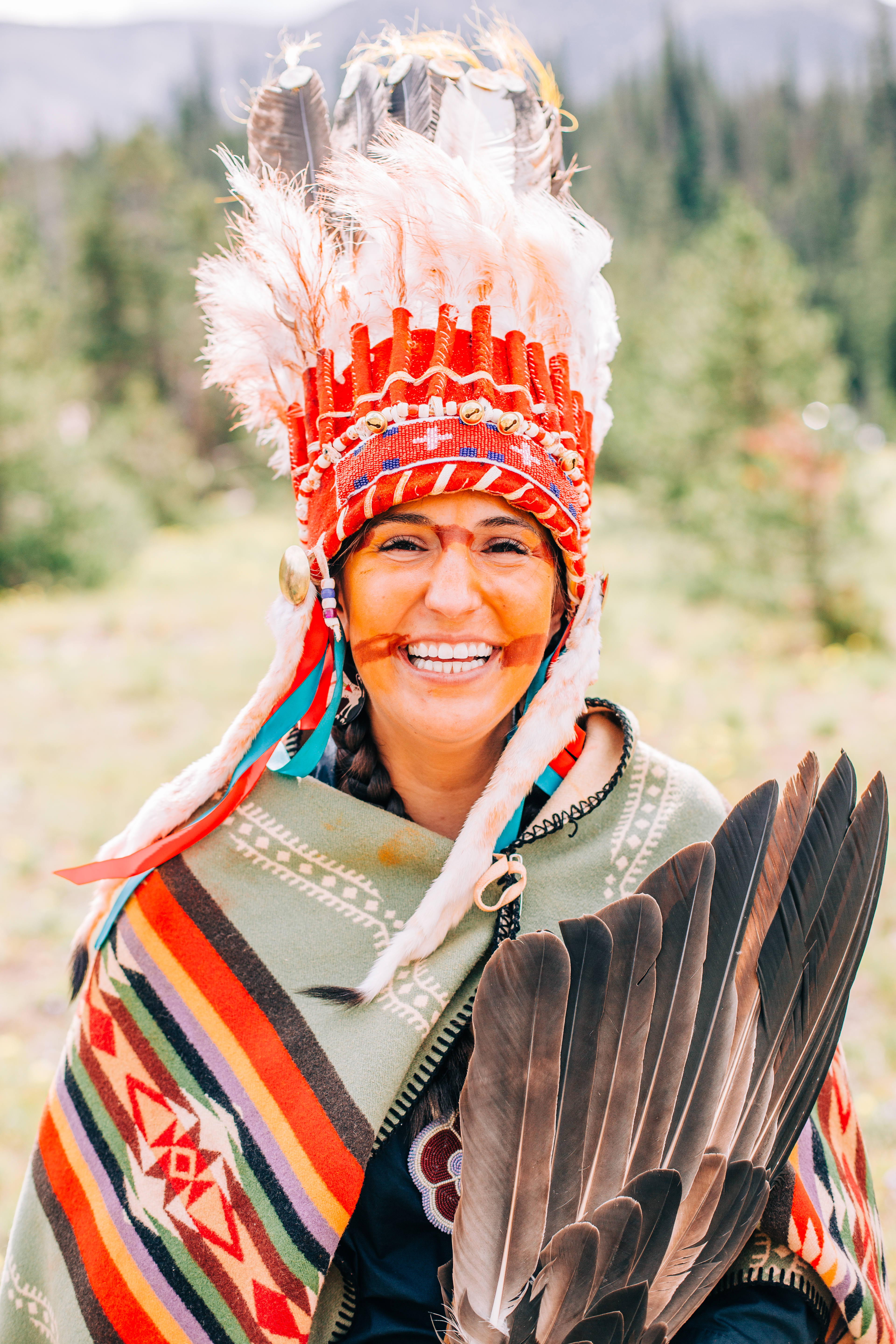 Selena Coburn, BC-DMT, LMHC, lives in the Austin, Texas area. She is a descendent of Blackfeet, Klamath, and Pitt River tribes. She earned her BFA in Dance from SUNY Purchase College.  Selena's dance/movement therapy training includes the 92nd Street Y in NYC, and Lesley University. She believes in decolonizing dance as therapy, and culturally inclusive processing. Coburn has presented on Native American perspectives and participated in panel discussions locally, nationally, and internationally. Selena has served on the Texas chapter board for four years and founded the Native American Affinity Group as part of the Multicultural Diversity Committee of the ADTA. Selena received the Leader of Tomorrow Award from the American Dance/Movement Therapy Association in 2020.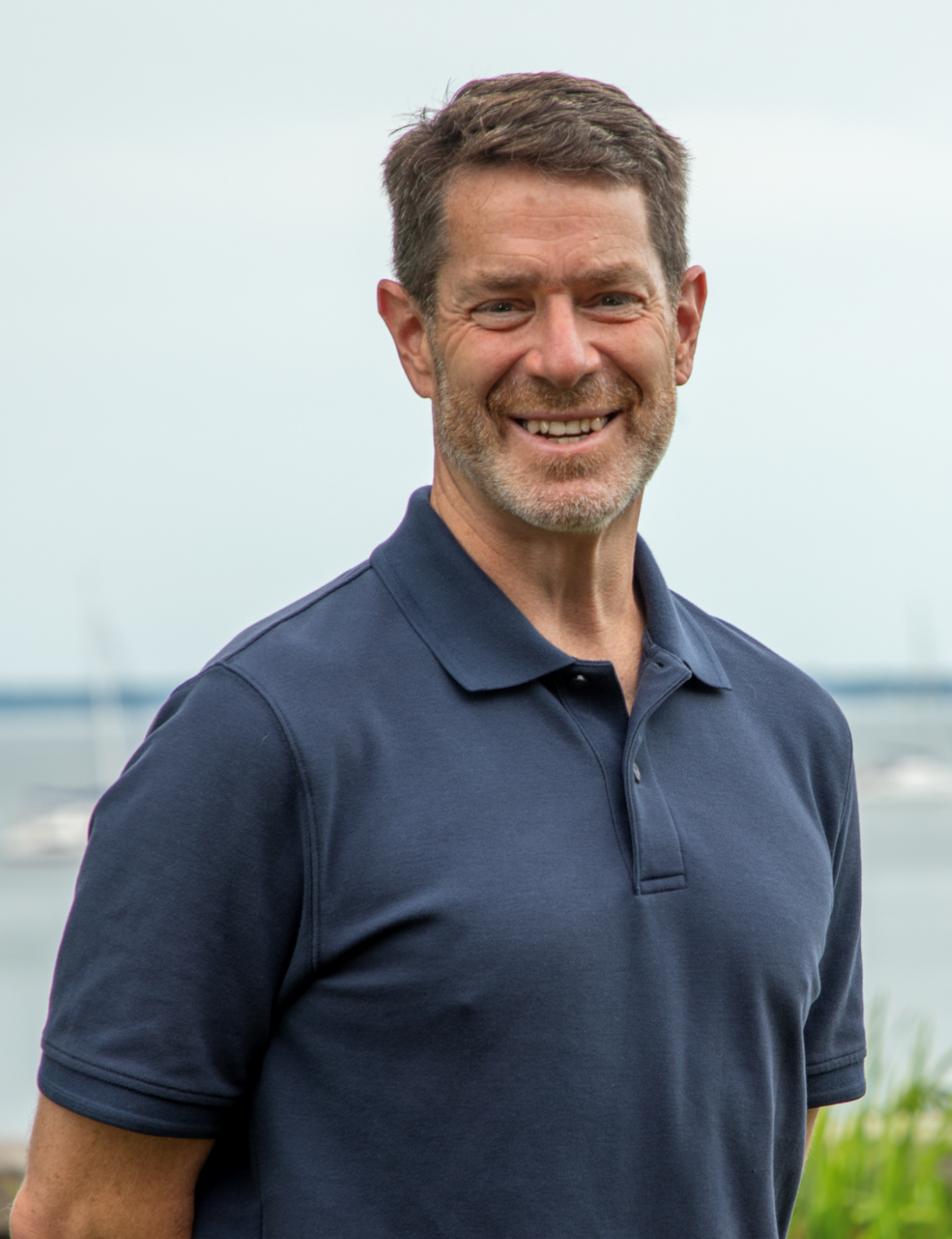 Douglas Cornman, MA, BC-DMT, is the Director of Island Outreach for Maine Seacoast Mission in Northeast Harbor, Maine. He is crew aboard the MV Sunbeam V, a 74 ft steel-hulled boat that cruises the coast of Maine providing holistic healthcare services. His work with islanders focuses primarily on emotional and spiritual healthcare, substance abuse, and coping with the challenges associated with living in remote and isolated rural island communities.  
Douglas earned his dance therapy degree from Allegheny University (now Drexel University) and his undergraduate degree in Theater Performance from Messiah College in Grantham, PA. He is a former company member of Trapezius Ariel Dance, Philadelphia and The New Haven Ballet. He currently dances with Motion Collective, an improvisational dance company based on Mount Desert Island.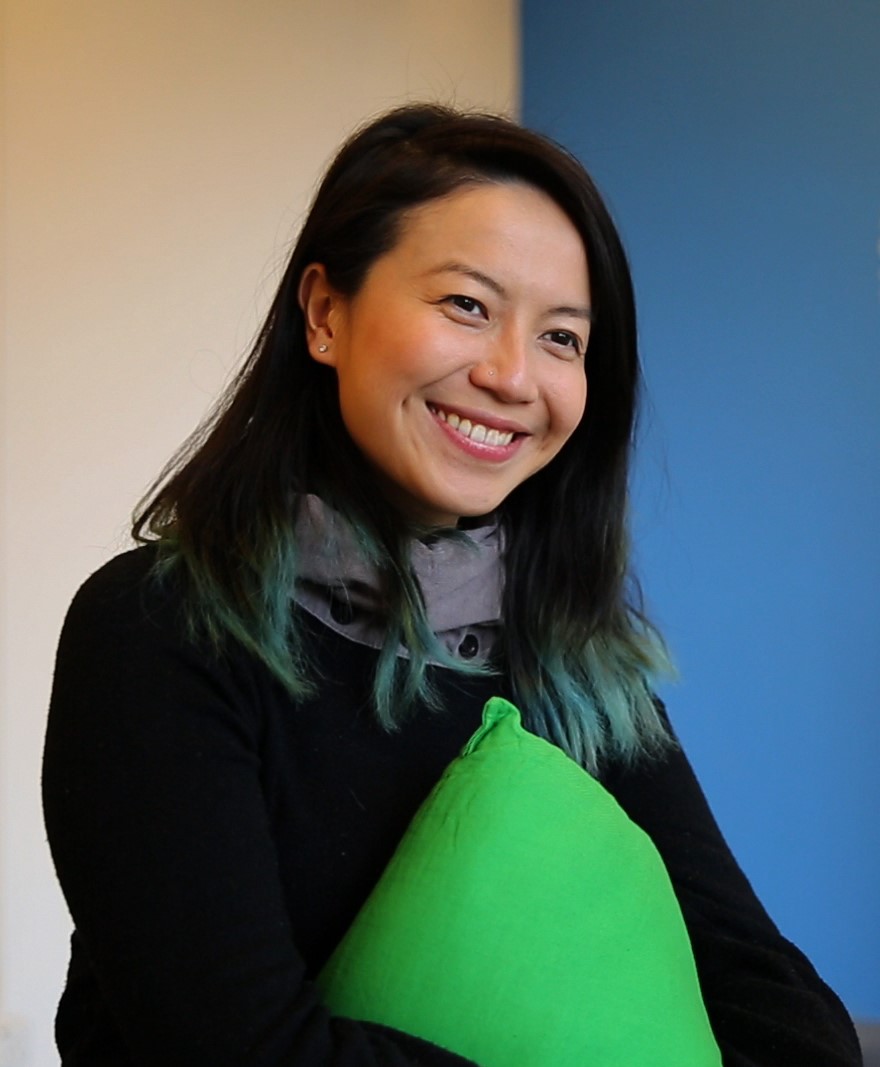 Hang Yin Candy Lo, MA, BC-DMT, RDT/BCT, CCLS, is a Board-Certified Dance/Movement Therapist, a Registered Drama Therapist/Board Certified Trainer and a Certified Child Life Specialist. Currently the President of both Hong Kong Child Life Association and Hong Kong Dance Movement Therapy Association; Candy has been serving at the ADTA's  Standard and Ethics committee since 2017;  co-leads the Asian and Asian Pacific Islander Desi American Affinity Group (AAIPDA) and is member of the BC-DMT Task Force.
After graduating from Antioch University New England, Candy started her private practice; Piece of Sky in Hong Kong. Her passion lies in serving the medical professionals, both paediatric and adult patients in the medical settings. She taught the Medical Humanities program (Performing Arts Module developed by AFTEC) at the School of Medicine at HKU.
Candy has been teaching at the Expressive Arts Therapy program at the University of Hong Kong since 2014 and is an Adjunct Faculty at Lesley University and Antioch University New England.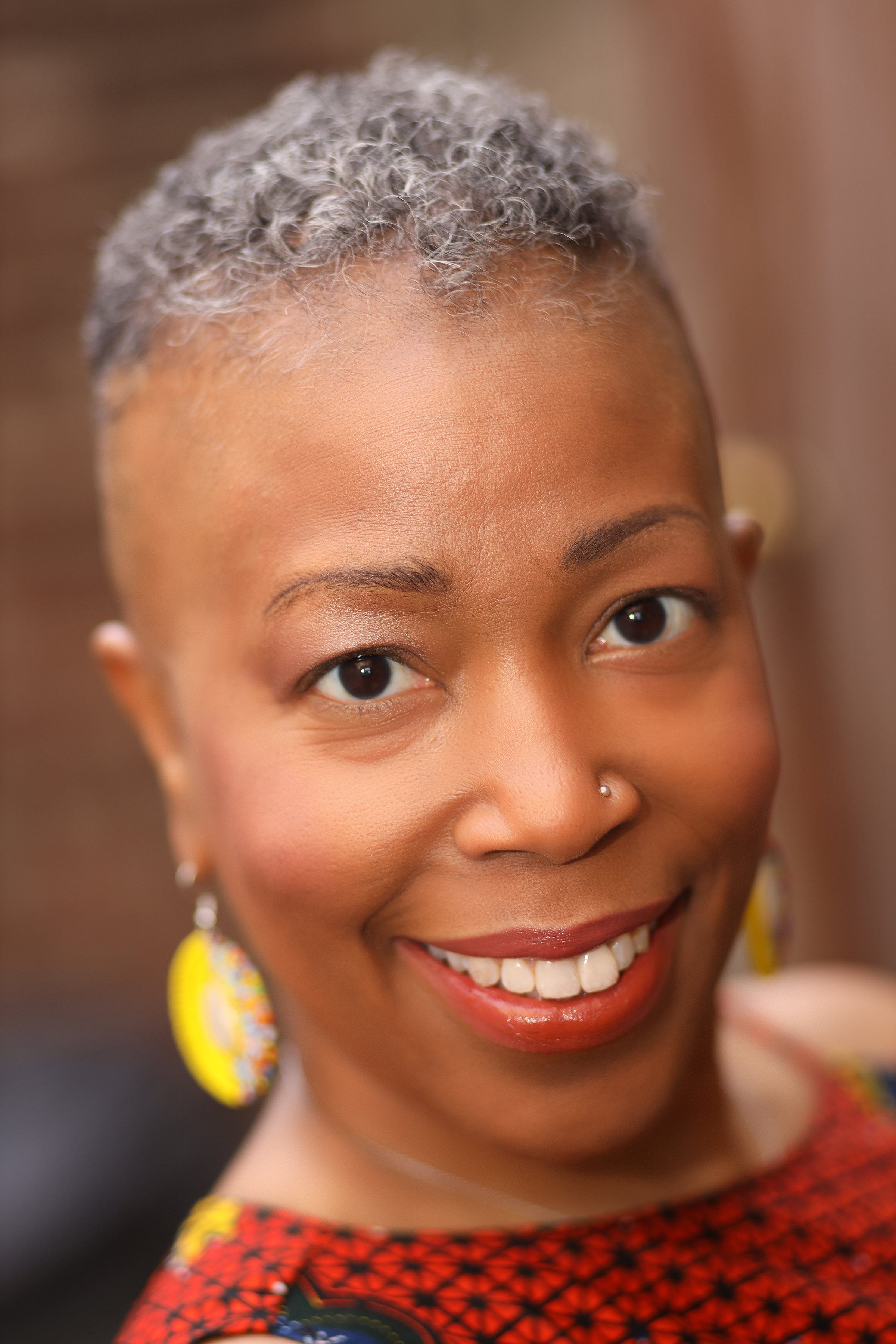 Nancy Herard-Marshall is an African-centered dance/movement psychotherapist, authentic movement practitioner, Kemetic reiki practitioner, Kukuwa® African dance fitness instructor, wife and mother living in NYC.  As a licensed creative arts therapist, she has clinical experience working with diverse populations such as inpatient acute psychiatric care, outpatient co-occurring addiction and mental health conditions, HIV/AIDS and chronic illness, special needs populations, and behavioral disorders.  She has worked with individuals suffering from schizophrenia, bipolar disorder, anxiety, autism, ADHD, depression, sexual abuse, dementia and Alzheimer's.  Her approach to psychotherapy blends expressive arts, attachment theory, transpersonal theory, optimal conceptual theory and other African-centered psychologies. Among her areas of expertise are treatment interventions for culturally diverse populations with an emphasis on the African Diaspora.  Nancy has taught Intro to Dance Movement Therapy at The College of New Rochelle, and is a visiting instructor and curriculum consultant in the Creative Arts Therapy Department at Pratt Institute.  
Nancy is empathic, motivated, compassionate, and provides a positive outlook throughout treatment. She believes that each individual possesses self-healing powers and will work to guide you in harnessing yours to optimal capacity in order to create and achieve attainable goals.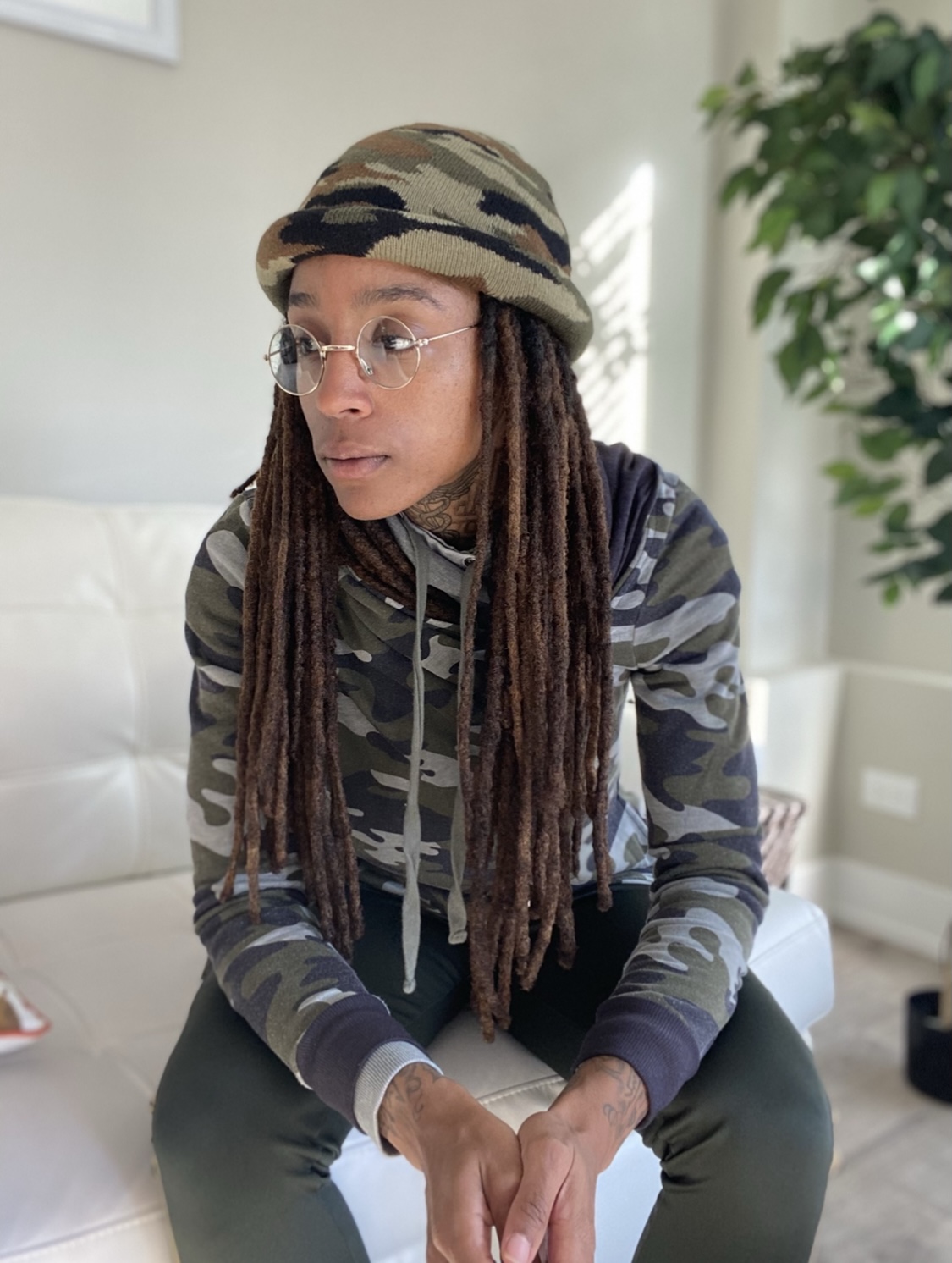 Megz Roberts,MA, R-DMT, RMT, CPT, is a entrepreneurial therapist who currently incorporates dance/movement therapy and Reiki energy techniques into their sacred sexuality and spiritual healing private practice. Megz built a power-sharing ethical decision-making model that is used to help therapeutic relationships, companies and communities navigate culturally embedded ethical dilemmas. Their model is currently published in the Journal of Dance Therapy. Megz embodies this ethical model in their own private practice and travels across states educating others on how to incorporate this model in their work.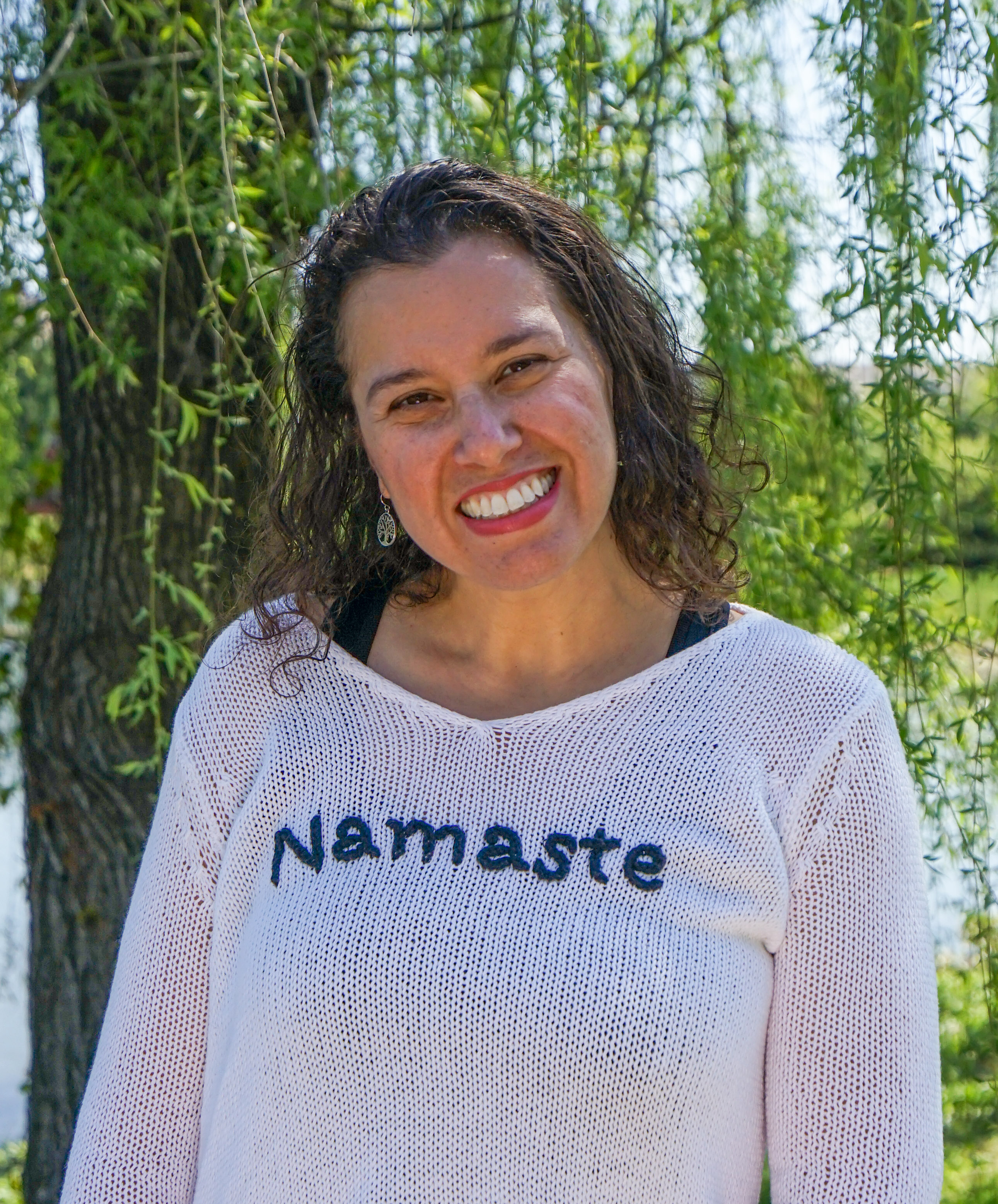 Brigitta Elsa White, MS, R-DMT, is a Registered Dance/Movement Therapist with the ADTA since 2007.  She graduated from The Pratt Institute in 2007.  She has held a certification in Children's Yoga since 2010.  Brigitta is a Hispanic American who resides in Northern Virginia.  She has held Board positions for the MD-DC-VA ADTA Chapter such as Program Director, PR Chairperson, President, and currently is the Multicultural Diversity Committee Liason.  Brigitta started on the National Kids Yoga Conference Steering Committee in 2020.  She proudly began her term with the ADTA Standards and Ethics Committee in 2021.  Brigitta is a homeschool mom of 3 children under the age of 7.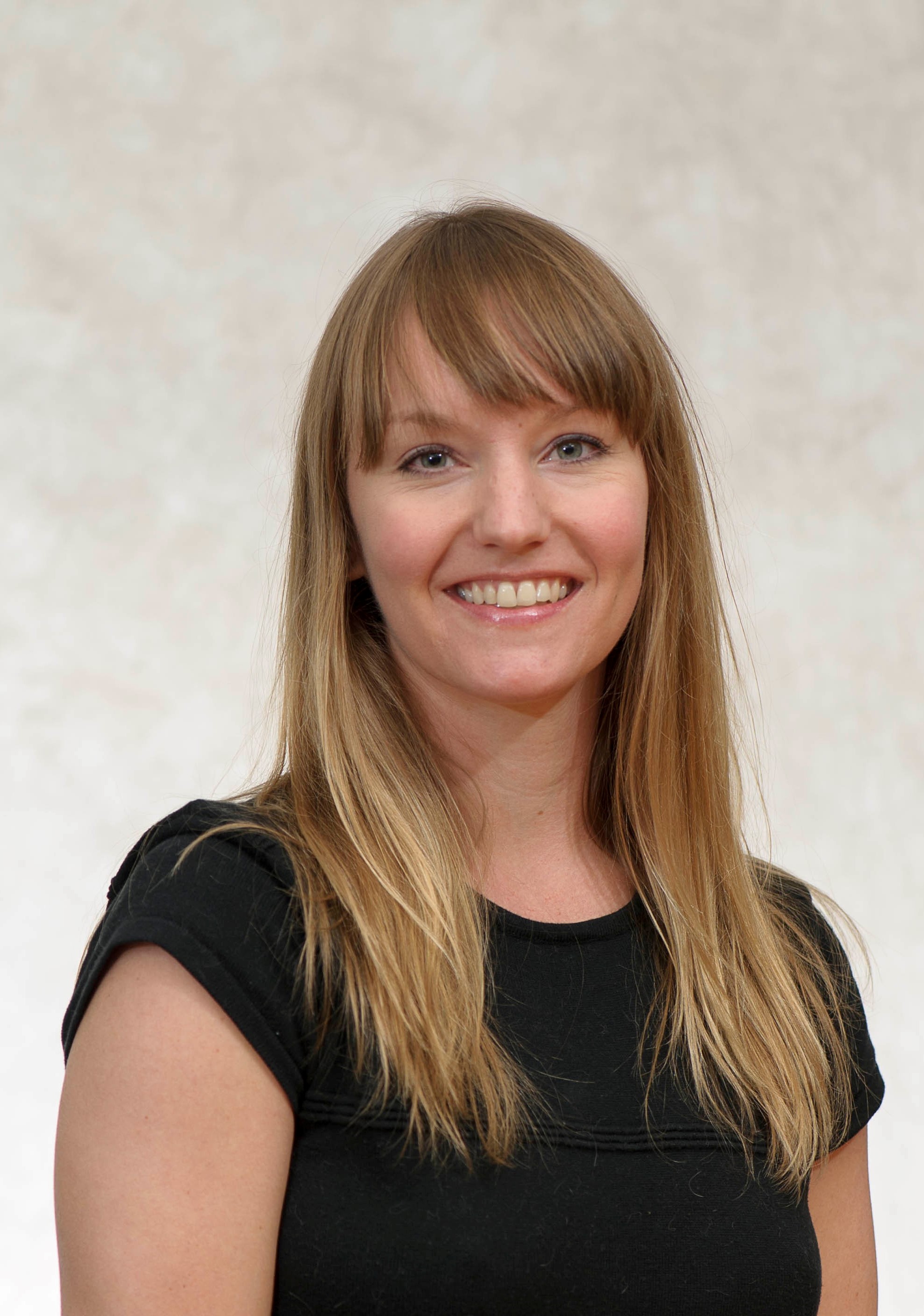 Jennifer Whitley, M.S., BC-DMT, LCAT, CMA, is a board-certified Dance/Movement Therapist (DMT) and Licensed Creative Arts Therapist, graduating from the Pratt Institute in 2012. She is a Ways of Seeing practitioner, Level II Reiki trained, certified as a Laban Movement Analyst from the Laban Institute of Movement Studies and has trained at The NY Center for the Study of Authentic Movement.  Ms. Whitley began working at Memorial Sloan Kettering Cancer Center in 2012 with a focus on medical DMT in pediatric oncology and dance-focused wellness/mindfulness classes and workshops at Integrative Medicine Services for adult patients and MSKCC staff.  She also provides group dance therapy sessions for children with special needs and works in private practice at Dancing Dialogue with adults, children and families.  
 
Phoebe Ka Po Chung, MA, R-DMT, Board Eligible, RSW, is a Dance/Movement Therapist and a registered social worker in Hong Kong. She is now the Ethics Committee Chair of Hong Kong Dance Movement Therapy Association and the working group member of Hong Kong Creative Arts Therapists Council. Founder of Breathe Alive Creative Arts Therapy and Counseling Center, she is passionate about utilizing creative arts as a healing container for children with autistic symptoms and to support adults and children who experience emotional disturbance.

Anshuma Kshetrapal is a practicing Drama and Movement Psychotherapist, registered with BADth (British Association of Dramatherapists).She has a Masters in Psychosocial Clinical Studies and in Drama and Movement Therapy (Sesame). She is a Founding Board Member and Vice President of the Indian Association of Dance Movement Therapy as well as the mentor-member of the Ethics Committee.
She is the course director for the PG Diploma Dance Movement Therapy by St. Mira's College, Artsphere, Pune and teaches Dramatherapy at St. Xaviers College, Mumbai. Passionate about ethical work, she is on the Ethics Committee for Moolchand Medcity, Delhi and on Apollo Spectra Hospital, Delhi's panel as a consultant psychotherapist. Enthusiastic about advocacy and education in Creative Arts Therapies, she founded The Color of Grey Cells and co-founded The Arts Therapists Co-Lab to conduct workshops and masterclasses for students, therapists and clients across India.
E.Connor Kelly, MA, BC-DMT, LPC, DTAA
Amarillis Vazquez Morales, MA, BC-DMT, LPC
Dita Federman, PhD