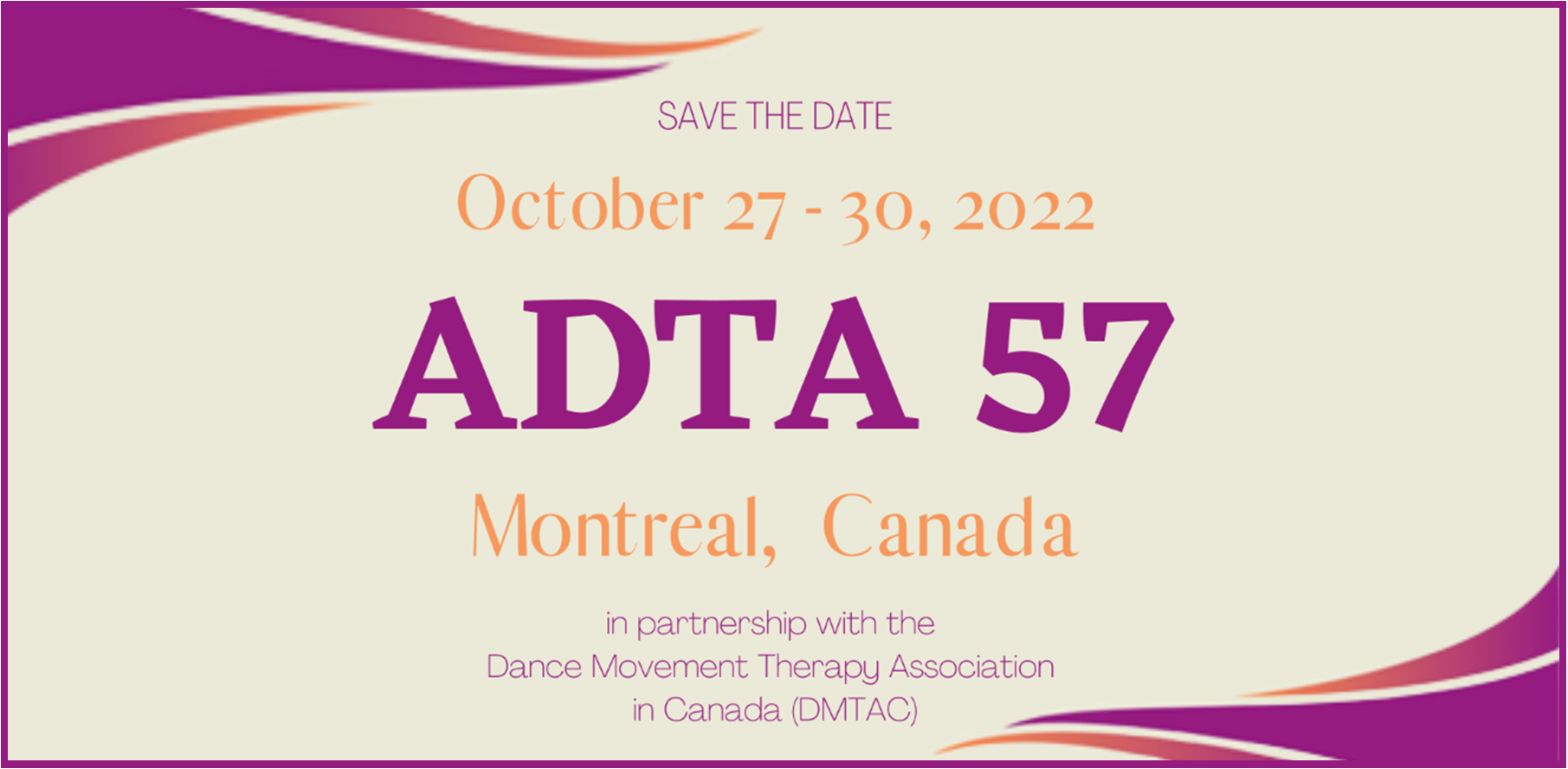 Renewed Connections: Dance/Movement Therapy Fostering Community Healing
Honoring the healing impact that our dance/movement therapy community offers around the globe, we are pleased to support these efforts and come together to share our foci, techniques, challenges, and successes with each other and the greater therapeutic community. After two years of strictly virtual connection, let us expand our reach as we reconnect internationally in-person to share our unique wisdoms and contributions, dedicated to fostering healing through dance/movement therapy across communities.
2021-2022 Conference Committee

ADTA Committee Members
Dr. Marica B. Leventhal, Chair, Annual Conference Committee, President Elect
Dr. Jacelyn Biondo, Treasurer
Dr. Charne Furcron, Multicultural & Diversity Committee Chair
Ebony Nichols, Multicultural & Diversity Committee Conference Liaison
Angie Yemma, Public Relations Committee Chair
Dr. Rebekka Dietrich-Hartwell, Eastern Region Member-at-Large
Sabrina Washington, DAAG Rep
Lora Wilson, ADTA CE Manager
Sara Van Koningsveld, New Media Manager

DMTAC Committee Members
Jessica Houghton 
Zuzana Sevcikova 
Karen Bradley 
Tania Lazuk 
Angelique Dumet Kerherno 

ADTA Office Staff


Michelle Lavoy

, Operations Manager


Lauren Hoyt

,  Office Administrator

 
Stay tuned for what's new in 2022 for our in-person event!