Connecting with the healing elements of Indian Classical Dances: Kathak and Bharatanatyam in Dance/Movement Therapy
Movement is the most basic form of communication for every human being on the planet. It expresses the people, the culture, the place they come from: a moving record of our human existence. Traditionally, the Indian Classical Dances were always considered to be a form of entertainment because dance is a means of artistic expression which involves discipline, stamina, technique, and creativity (Rounds, 2016). However, these dances are also a mirror of traditions and ancient healing practices in India. In ancient times, people socially engaged by witnessing and expressing unique stories through non-verbal movement, gesture and rhythm. These practices continue to inculcate an understanding and attunement of emotions within Indian communities even today. Kathak and Bharatanatyam, two of the eight Indian classical dance forms, combine body movements, hand gestures and facial expressions. The body is believed to be a powerful tool for communication, and these dances involve the use of even the most minor parts of the body such as the eyebrows. Even in today's modern society, the Indian Classical Dances have managed to retain their unique traditions and have evolved as a psycho-physical system of the human body through the use of hand gestures, facial expressions, body movements and rhythms (Sarkar, 2015). The mind-body interconnection is at the heart of Indian Classical Dances similar to DMT. Both DMT and Indian Classical Dances work on enhancing this connection between the mind and body with a focus on the holistic well-being of an individual. For example, Tatkar/footwork in Kathak performed at various rhythms and patterns by stamping of the feet can help to improve movement sequential skills, offers a sense of feeling grounded and strengthens the bodymind connection (Kashyap, 2005). This seminar will offer an embodied perspective on more such connections between the healing elements of Kathak, Bharatanatyam and DMT practices.
Learning Objectives
Participants will gain knowledge of theory and practice of two Indian classical dance forms namely Kathak and Bharatanatyam in the context of dance/movement therapy principles.

Participants will experience the therapeutic value of the core elements of Kathak and Bharatanatyam through movement experientials.

Participants will develop an understanding of the culturally rooted ancient healing power of these dances as an avenue for emotional expression and holistic well-being via case study presentations.
Continuing Education TBD
 Presenters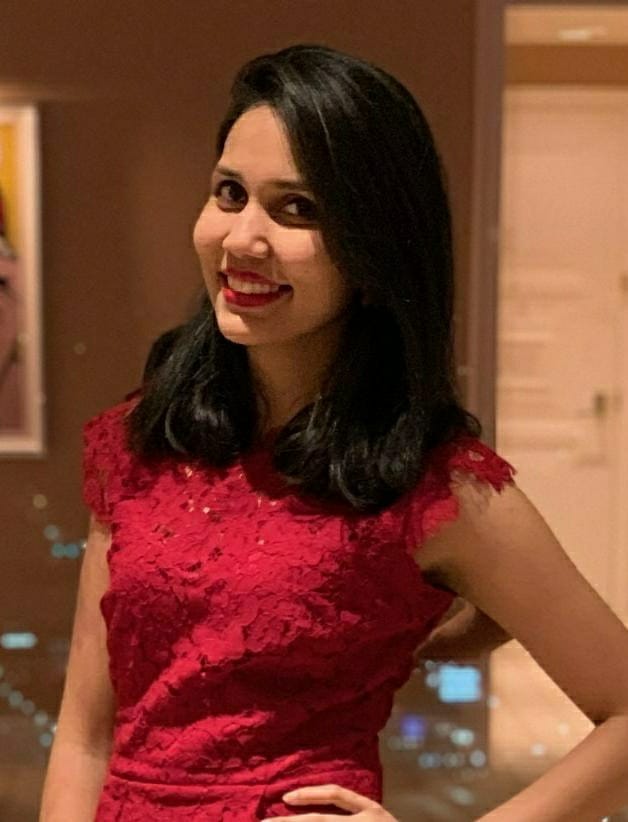 Ruta Pai, holds a Masters degree in Clinical Psychology (India) and Masters degree in Clinical Mental Health Counseling with specialization in Dance/Movement Therapy from Lesley University, MA. In her clinical work experiences, she has worked with a culturally diverse population including children, adults and older adults with a range of psychiatric diagnoses and has offered effective interventions and counseling services. She has a passion for elderly living with various forms of Dementia and loves to enrich their lives by providing diverse and stimulating movement-based programs.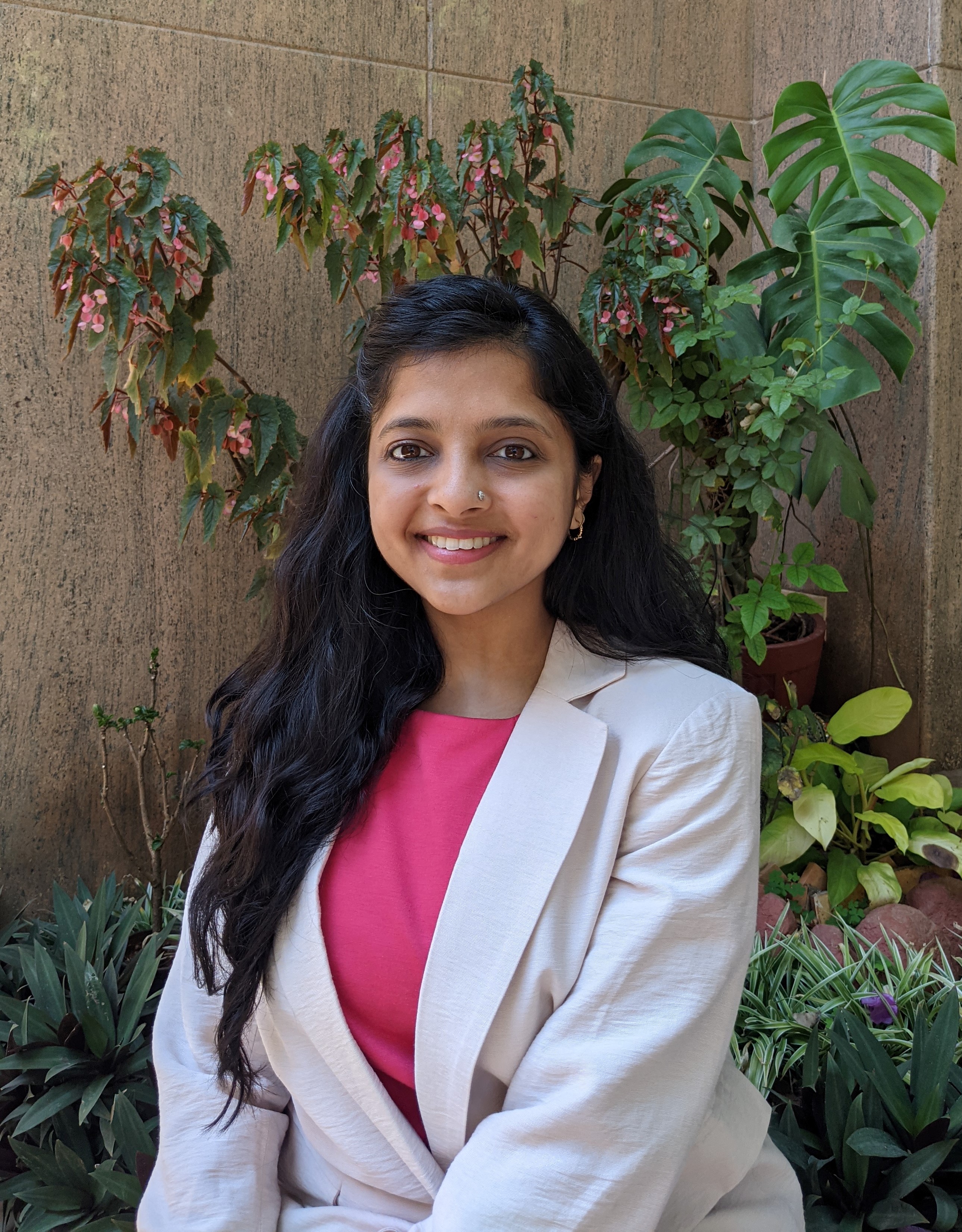 Sanjini Kedia, is a researcher, a Kathak dancer and a Dance/Movement Psychotherapist, who graduated with Distinction from the University of Roehampton, London. Sanjini has experience of working with children with special needs, adults with PMLD, mental health conditions within the NHS and remote work with people from the BAME community. Sanjini is currently based in India where she is working with Dance for Mental Health, Parivarthan Counselling Centre and Think Freely now.She follows an intersectional, feminist and person-centered approach to her practice. She has also worked as a Therapeutic Movement Facilitator in remand homes, various schools for children with special needs and their mothers in India. Sanjini is passionate about the provision of mental health and the arts therapies. Through her research Sanjini aims to investigate how DMP could help men express their embodied affective experiences outside the patriarchal/stereotypical norms.
Dancing with Faith: Integrating Faith-Based interventions into clinical practice
Presentation includes a 10 minute vignette and introduction that shows an example of using faith-based interventions in a clinical setting followed by a 10-15 minute lecture about faith-based concepts and how they are pertinent to the DMT and mental health fields. Students will obtain knowledge that supports clients searching for faith-based support within the therapeutic relationship and encourages ethical discernment. For example, the topic about countertransference and transference when presenting faith-based material will be discussed. Presenter will emphasize the importance of client initiation when integrating faith-based concepts. Presenter will also emphasize the importance of referring clergy for discussing more in depth theological concepts and/or challenges in personal belief systems. A 20-30 minute movement experiential will offer students opportunity to embody and create faith-based interventions alone or in dyads. 1 movement experiential will be presented by presenter through performance by dancing in response to a biblical text. Students will have the option to find their own biblical texts or faith-based reading material to practice the same intervention or create new ones to lead each other. The last 15 minutes will be open for discussion both in what was experienced in the presentation and what students have practiced clinically on their own. The discussion section is meant to empower students to integrate faith-based work and teach others their perspective for using it in a professional setting.
 Learning Objectives
Students will articulate faith-based evidence that supports intervention design and implementation.

Students will identify ethical measures for integrating faith-based concepts into their practice.

Students will practice the integration of faith-based concepts through movement experientials.
Continuing Education 1.0 ADTA, NBCC CEs
Presenter
Kristen Taylor Benitez, R-DMT, resides in Austin, TX, practicing as a R-DMT for Austin State Hospital. She serves adults 18+, geriatrics, and individuals with IDD diagnosed with acute mental disorders such as schizophrenia, bipolar schizoaffective disorder, and antisocial personality disorder. After earning her MS from Sarah Lawrence College, NY, she began her career serving survivors of sex trafficking in Cambodia and Thailand by teaching DMT techniques to their counselors to enhance their therapeutic practices. In her spare time, she flexes her modern dance training by choreographing and performing her own site specific works.
Dancing with Five Elements: An Ancient Chinese Philosophy Based Healing Approach for Internship On-site Supervision 
Five Elements theory created by ancient Chinese has been impacting many aspects of operation in the modern world, especially the health field. With Chinese cultural inheritance and over 20 years on-site supervision experience, the presenter illustrates the rationale and implementation of this traditional Chinese philosophy based healing approach in a developmental model of Internship on-site supervision.
Learning Objectives
Participants will embody the principles of five elements theory implemented in the constitution of human bodymind, and the essence of connection between one's own energy healing and professional growth in clinical practice.

Participants will achieve the basic methods of assessing five elements related to blockages in clinical work and utilizing five elements approach to assist students to optimize the performance at each stage of their internship. 

Participants will master techniques of working with each element into transformation of five elements to serve the purpose of professional growth.
Continuing Education 1.0 ADTA, NBCC, NY LCAT CEs
Presenter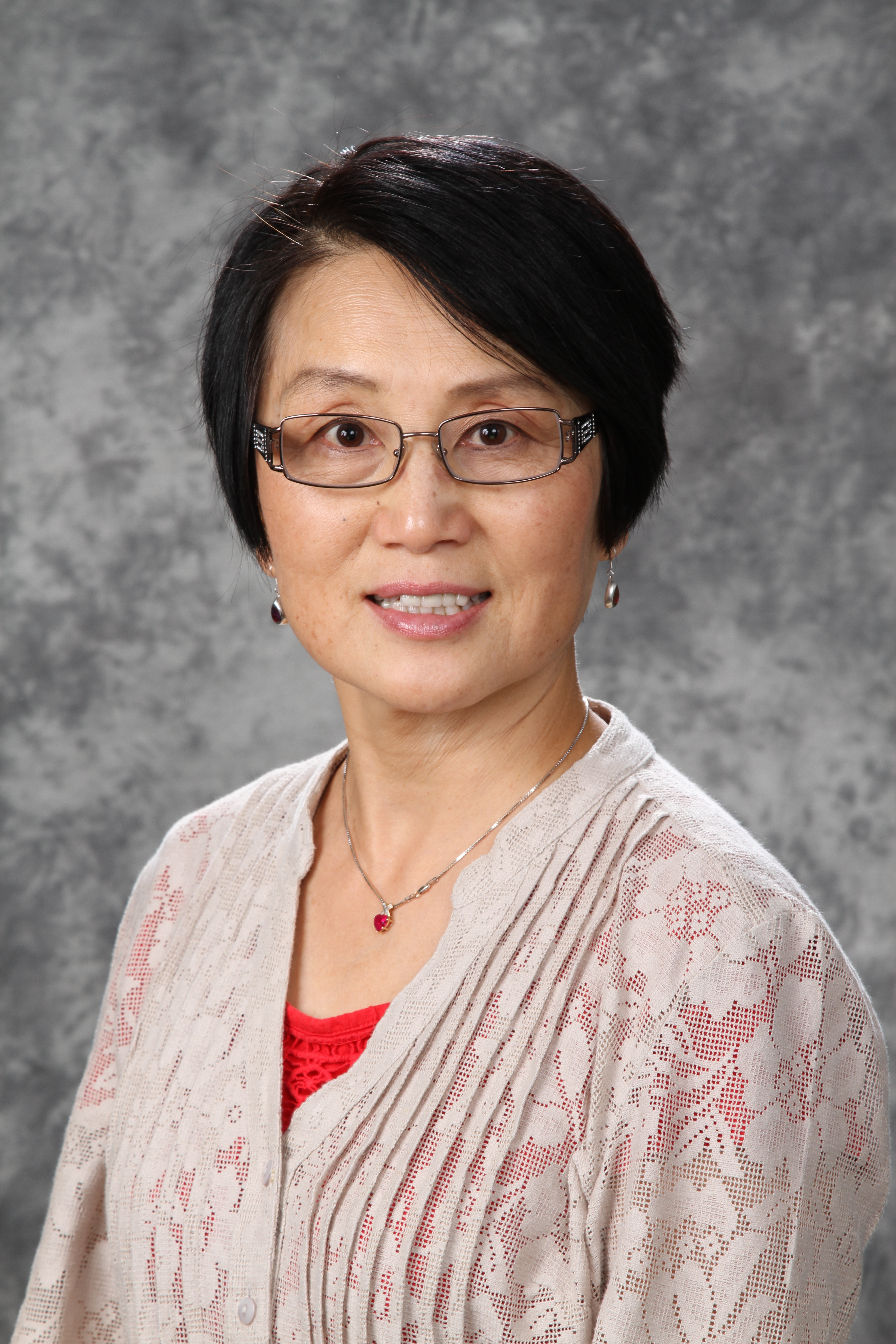 Linda Cao, is board certified dance movement therapist, Licensed clinical professional counselor, working as professor and deputy director of Creative Arts Therapy Center for School of Arts & Communication, Beijing Normal University. Prior to her current position, Linda worked as director of center for expressive therapy, Alexian Brothers Behavioral Health Hospital. With background of growing up and teaching in China, Linda has researched and applied traditional Chinese healing approach in DMT practice for many years. Linda has presented in many conferences and written book "Entering Dance Movement Therapy " in Chinese language published by China People University Press in 2019.
Dis-Dance: Creating a Community Movement Event Post Pandemic
During the past year every ceremony, wedding, baptism, and wake was either cancelled or limited with severe rules and regulations due to the onset of the Coronavirus Pandemic.  The loss of rituals has exacerbated general feelings of isolation and disconnection.  Rituals affirm predictability, cohesiveness and continuity in the course of our lives. As we move past the restrictions of the pandemic it would be helpful to develop new rituals to create and enhance new pathways to healing. 
This workshop is designed for Dance-Movement therapists to conceive and execute a dance/movement experience for their community to provide a healing opportunity post COVID. Originally, I had anticipated offering this project to my small village community last Fall as a festive healing ritual, but COVID had other plans. As such I have re-envisioned my concept to be offered to colleagues to experience and then re-create in their own community.  Participants in the workshop will learn through guided improvisation to build a community movement event that advances in a series of actions performed in a prescribed order that results in a new ritual that I call Dis-Dance.
The introduction will discuss rituals from ceremonies to parades.
The movement section has three parts. Part B will be where members explore memories and meanings, that they experienced in their lives during the pandemic, through their improvisations and actions.
A. Teaching the structure of Dis-Dance in five sections as follows:
          The Waiting
          The Walk
          The Breath/Breathless phrase
          Children's Game
          Community Invitation to Waltz in pairs, Rock-n-Roll for all.
B. Members improvise movement material for "the Breath/Breathless phrase" to develop a "movement phrase" expressing their covid experience. Four phrases will be randomly selected ...    
C. Members will incorporate individualized "the Breath phrase" into the third section of Dis-Dance structure .and dance the entire work.
Discussion/Wrap up will follow
Learning Objectives
You will be able to recreate Dis-Dance, an outdoor event for your community.

You will be able to identify what phenomena foster resilience in this dance event for the community.

You will be able to identify how movement, voice and silence encourage community engagement.
Continuing Education 1.0 ADTA, NBCC, NY LCAT CEs
Presenter
Helen Adams O'Keefe MA, BC-DMT, LCAT, received her MA degree in Dance Therapy at NYU. Her early years as a dance therapist were crystalized at Bronx Psychiatric Center where she had the pleasure of working with colleagues who had a humanistic approach. From there she knew she would devote herself to working with the Mentally Ill.  She went on to establish the Creative Arts Therapies Program at a new psychiatric unit in the Hudson Valley. She teaches creativity through movement and choreographs   movement events to foster community connection. Being Greek-American imbued her with a culture full of ritual and dance.
Embodiment and Equity in Online Dance Spaces: Experiences from Female Dancers of Color
This study considers if online conversion has provided opportunities for women dancers of color to perform and be seen, and how digital formats influence dancers' mental health and the experience of dancing.
Learning Objectives
Recognize embodiment as an essential element of health equity.

Identify the systemic biases that have excluded female dancers of color. 

Demonstrate an understanding of how virtual dance milieus have impacted embodied story-telling for female dancers of color.
Continuing Education .75 ADTA, NBCC CEs
Presenter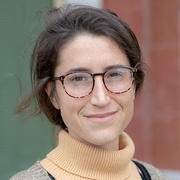 Lindsay Winters, My name is Lindsay Winters and I am a dancer and a researcher. I am trained in several dance styles including ballet, hip hop, and contemporary. In 2016, I received my Master's degree in Social Work, and I have worked with diverse communities ranging from refugees to unstably housed youth and adults, with and without mental health diagnoses. Currently, I am a Research Assistant at ETR, a behavioral health non-profit. I am also a Dance Research Fellow at the Aseemkala Initiative, investigating equity and the health impact of embodiment in dancers of color in the online spaces created by COVID-19. 
Exploring Rata Yakuma: Weaving DMT with a Sri Lankan Healing Ritual for Women
In the South Asian nation of Sri Lanka, dance and drama based rituals that promote healing for physical and psychological illnesses continue to be implemented island wide. Although these rituals may not be as prevalent as in the past, performances that are rooted in these rituals have been adapted for multiple settings such as governmental functions, among others.
In this presentation, the Sri Lankan and American co-presenters will present their embodied research that has resulted from a year and half of onsite collaboration in Sri Lanka. The co-presenters will share their investigation of the Rata Yakuma ritual from Sri Lanka's low-country dance and how this ritual can be applied and adapted therapeutically in contemporary settings in Sri Lanka. Historically, this ritual has been used to provide psychological security to women to prevent miscarriage and pre-mature births, to assure for smooth pregnancy and delivery, and to prevent infertility in women in the southern regions of Sri Lanka. Through didactic learning and experientials, the co-presenters will emphasize its continued relevance for community wellbeing and the intersections with dance/movement therapy (DMT). In particular, co-presenters will highlight the ritual's intentional goals of addressing feelings of emptiness and isolation through community support; the use rhythmic patterns and vocalizations; and the presence of symbolism and movement metaphors. 
This collaboration grew from shared academic exchange, mutual mentorship, and friendship. The Sri Lankan co-presenter, who has over 25 years of dance training and is a university lecturer, has been studying potential applications of DMT with diverse populations in Sri Lanka, in particular within educational dance settings. The American co-presenter has been living, teaching, and studying in Sri Lanka for two years and training in various Sri Lankan dance forms. This presentation will focus on the joint exploration of this healing ritual as experienced from this dual perspective.
Learning Objectives
Participants will understand the intrinsic healing properties of one Sinhalese Sri Lankan dance ritual.

Participants will engage in a specific Sri Lankan movement practice that can be applied toward their work in cross-cultural settings.

Participants will be able to describe the intricacies of working within post-war and post-colonial contexts.
Continuing Education 1.0 ADTA, NBCC, NY LCAT
Presenters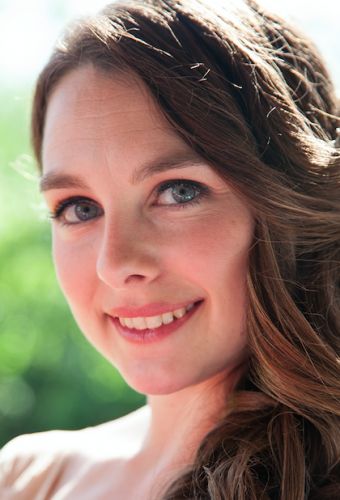 Ashley Fargnoli, MA, LCPC, BC-DMT, is a dance/movement therapist and lecturer working alongside conflict affected populations. She has presented her work in the United States and internationally, including in Sri Lanka, India, Nepal, Switzerland, and the Balkans. Ashley has lived in Bosnia and Herzegovina and Sri Lanka where she implemented numerous dance reconciliation projects, and in Kolkata, India where she worked with survivors of human trafficking. Ashley has a MA in Dance/Movement Therapy and Counseling program from Columbia College, Chicago and also holds a MA in Cultural Project Management from the Institute of Political Studies (France). Ashley was a Fulbright Scholar at the University of Peradeniya, Sri Lanka during the 2019-2020 academic year.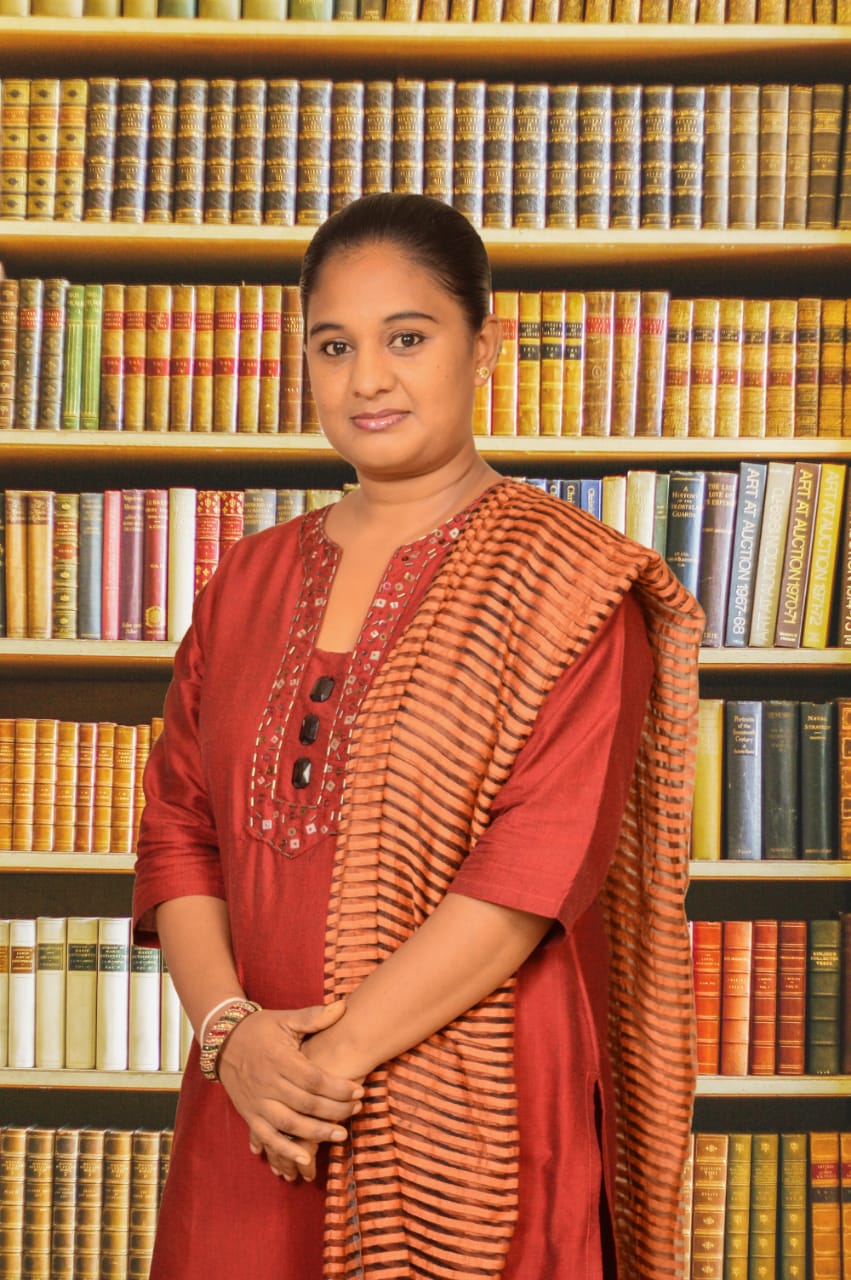 Dhanushka Seneviratne, MA, BA, (fine arts special 1st class honors) is a dancer, choreographer and lecturer at the University of Kelaniya in Sri Lanka. She has been a professional choreographer for more than 20 years and has traveled to Thailand and Pakistan as a choreographer. She has won international and national awards for her choreography and won the best actress award in the national ballet competition festival in 2007. She has worked as a dance teacher for national high schools and cultural centers for many years. Dhanushka is currently a MPhil Reader at the University of Peradeniya. Her collaborative experience includes conducting workshops on drama exercises and techniques,  workshops on life skills through theater, and collaborative choreography workshops. Her current research interests include collaborative research on Sri Lanka's low country dance and DMT.
Towards Diversity, Equity, and Inclusion in Movement Assessment: Collaborating to Move Forward
Approaches to movement observation that are commonly used in dance/movement therapy (DMT) have been recognized as culturally biased, a consequence of these systems having been developed through a White lens during the 20th century.  This presentation by a subgroup of the ADTA Education Committee represents efforts by DMT educators to identify changes that must be made so that the movement observation frameworks and assessment practices in DMT can embrace diverse bodies, movements, and cultures.  Pedagogical discoveries and approaches currently being explored will be shared.  
The presentation will begin with a brief review of historical and current contexts in the development of movement observation practices in DMT.  This will be followed by an overview of movement observation options available and in use in DMT, research that has been done, and the need for change.  Presenters will then explicate the role of critical theory in highlighting and mitigating the biases and prejudices that are inherent in each step of the movement assessment process: movement observation, description, analysis, and assessment.  Members of the audience will be invited to engage with the presentation via video observation and guided reflections.  Insights gained from the presentation and from individual practices that promote diversity and inclusion in movement observation and analysis can be submitted to the Education Committee's subgroup, to be included in a report of recommendations to the ADTA. 
Learning Objectives
Participants will identify ways in which movement observation systems and practices can ignore or pathologize and thereby marginalize some cultures, bodies, and movements. 

Participants will describe how critical theory can highlight and help lessen the impact of biases when observing, describing, analyzing, and assessing movement. 

Participants will articulate changes that can be made in DMT movement observation, description, analysis, and assessment towards a more equitable and inclusive practice.
Continuing Education TBD
Presenters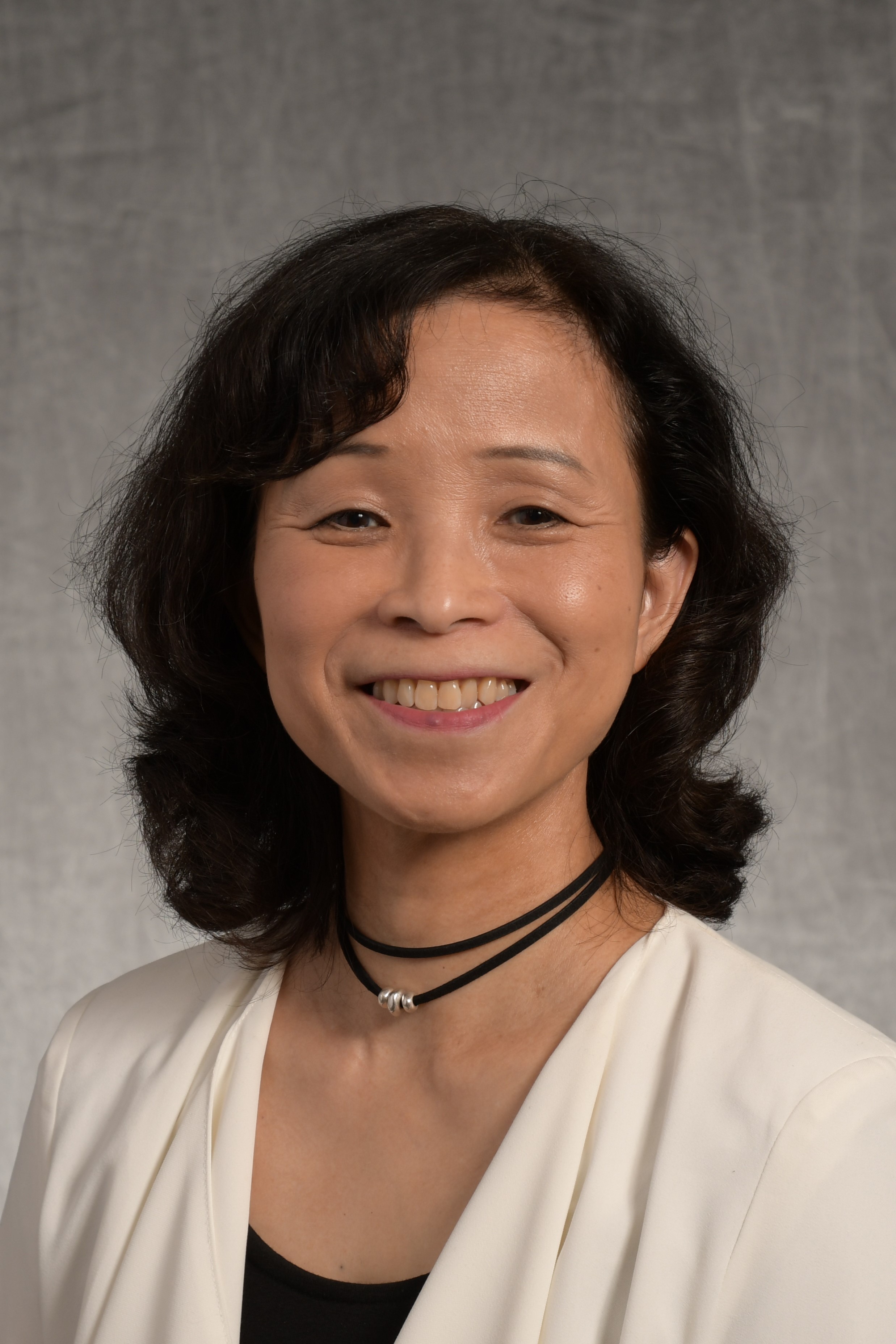 Eri Millrod, PhD, LPC, NCC, BC-DMT, started a new DMT program at Rider University in 2019.  She shifted from 27 years of DMT clinical practice to DMT education and scholarship so that she can contribute to the profession's evolution.  Her research interests stem from her experiences and observations as a clinical supervisor.  She is focused on elucidating factors that contribute to DMT practitioners' development, career satisfaction, and agency.  She has served both at the state and national levels of the ADTA.  She is a recipient of ADTA's Outstanding Achievement Award in 2017 for her work on the NJ task force for the licensure of dance/movement therapists.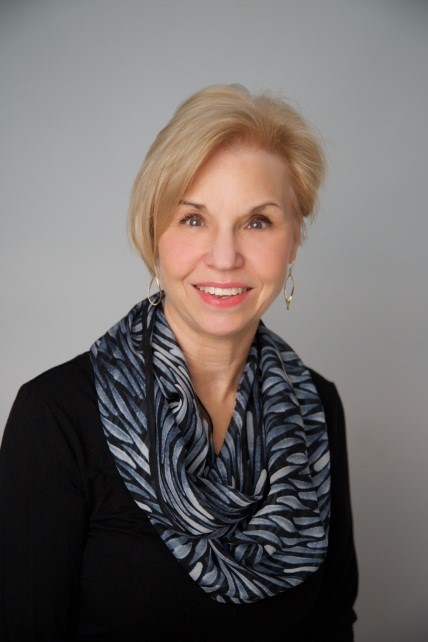 Sherry W. Goodill, Ph.D, BC-DMT, NCC, LPC, has been working as a dance/movement therapist and educator since 1980. She is a Clinical Professor and Chairperson of the Department of Creative Arts Therapies at Drexel University. She served on the American Dance Therapy Association Committee on Approval from 1987 – 2000 and as committee chair from 1989- 2000, and then from 2006-2015 served as Vice President, then President, then Past-President of the ADTA.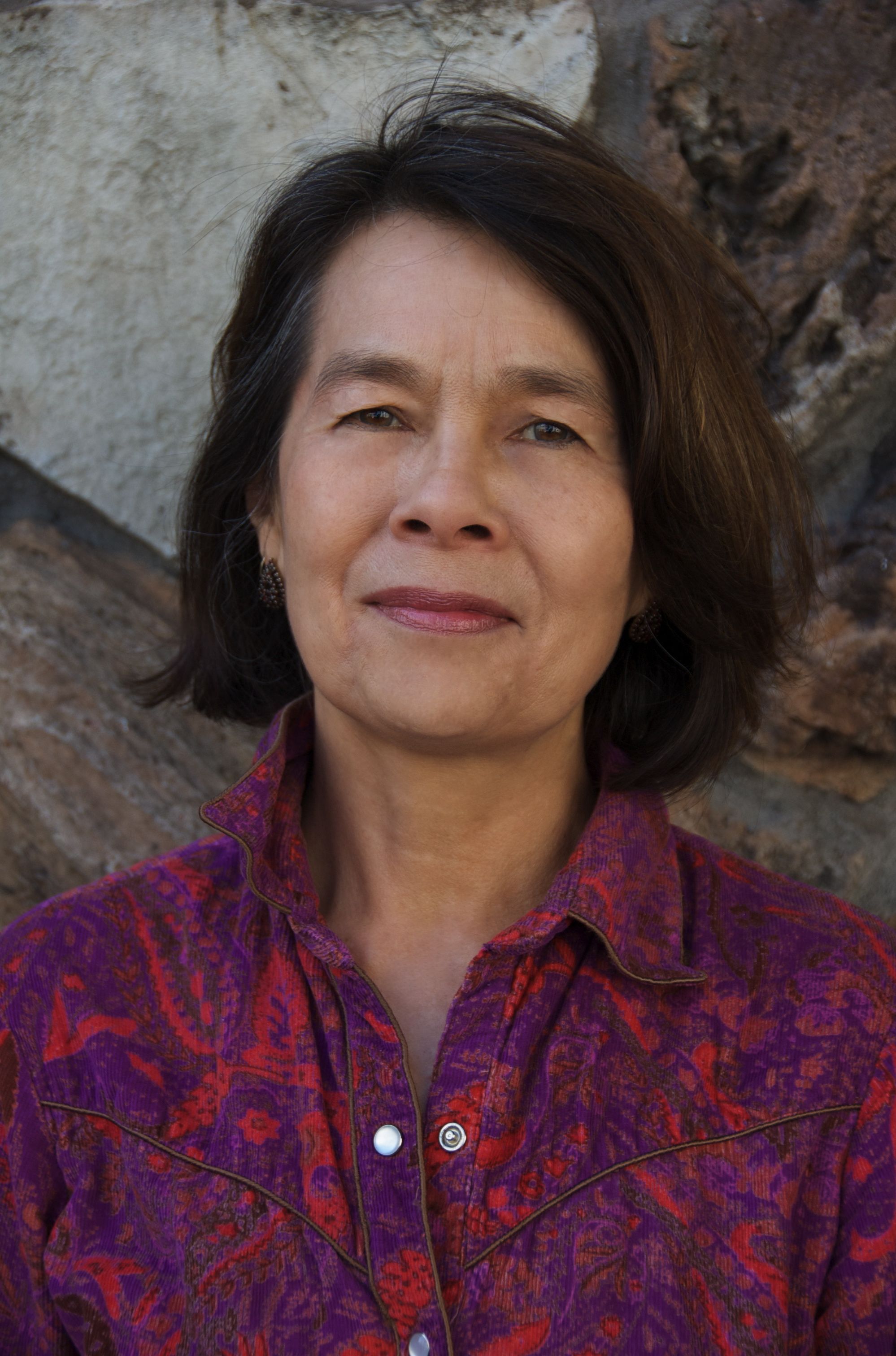 Meg Chang, EdD, BC-DMT, LCAT, NCC. Core faculty, Lesley University Expressive Therapy Division, and visiting scholar 2018-2019 in the Dance/Movement Therapy program. 
Certified Mindfulness-Based Stress Reduction teacher (MBSR), University of Massachusetts Memorial Hospital Center For Mindfulness, Worcester, MA.
National Treasurer-American Dance Therapy Association (ADTA) for two terms; founding member of the Multicultural and Diversity Committee of the ADTA Board of Directors. Member NYC CATS of Color (New York City Creative Arts Therapists of Color), and Task Force member of the Critical Pedagogy in Arts Therapy (CPAT).
Publications include "Dance/Movement Therapists of Color in the ADTA: The First 50 Years," in the American Journal of Dance Therapy (2016); and "Cultural Consciousness and the Global Context of Dance/Movement Therapy," in The Art and Science of Dance/Movement Therapy: Life is Dance, 2nd edition (2016), Chaiklin & Wengrower, (Eds)
A lifelong dancer.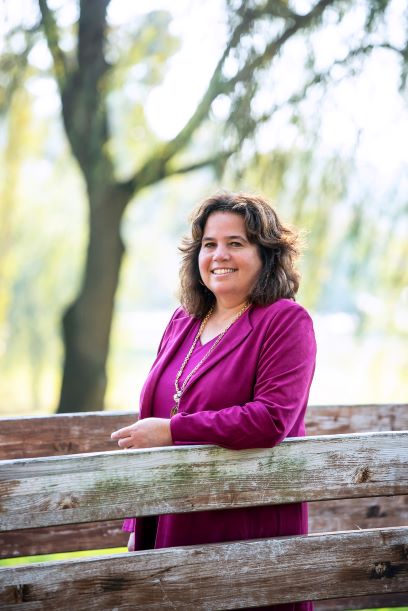 Suzanne Hastie, MA, BC-DMT, NCC, LPC, Certified KMP Analyst has a private practice in the Lehigh Valley, PA. She studied the Kestenberg Movement Profile (KMP) with Susan Loman and interned with Dr. Judith Kestenberg at her Center for Parents and Children. She has been teaching the KMP since 2000 at Kinections, Drexel University, Naropa University and as an alternate route educator integrating vast clinical skills to enrich teaching. She has written articles and chapters on the KMP. In response to expanding international interest in the KMP, she is teaching KMP online--with students in Israel, Poland, Norway, Netherlands, Australia, Chile, Mexico, Puerto Rico, Canada, United Kingdom, Portugal, Spain, Italy, Thailand, India, and China. She is passionate about the KMP and all it has to offer.